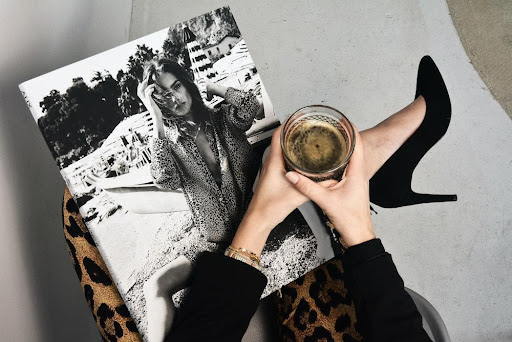 Fashion trends are all about blending the old with the new this year. Today's fashion scene is focused on promoting body positivity and self-love, two components that open up new avenues for creativity in fashion and style. For the best fashion outcomes, have fun exploring the different fashion trends of different decades. As you familiarize yourself with new fashion, here are five styles to try out this year.
Bold & Bright Floral Prints 
Celebrating individuality and uniqueness are important aspects of modern fashion and society. Today, fashion consumers are changing the fashion narrative and are gravitating towards bold prints such as florals and geometric patterns. These bold combinations allow for creative expression, as individuals lean on their fashion favorites to express themselves through clothing. This year, see which patterns speak to you and wear what feels authentic. 
70s hippie fashion is still going strong with modern takes on classics like bellbottom jeans. Head to the coffee shop, the mall, or a night out with friends in these hip yet classic jean pants stylings. Now, you can find outfit combinations like floral-based bellbottom pants, solid-colored t-shirts, and traditional jeans. Break out your boho vibes and create unique outfits with these vintage styles. 
These outfits are great for summer concerts and other outdoor festivals you might attend this year. If you don't plan on going anywhere exciting this year, these boho fashions are still go-to styles for casual wear.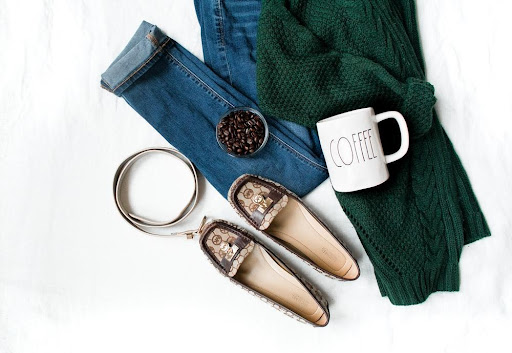 Sustainable Vintage Finds
Another fashion focus this year is implementing vintage fashion finds at sustainable stores like thrift stores and consignment shops. You can find one-of-a-kind items that are perfect for creating outfits from classic looks. For instance, you might stumble upon a vintage leather jacket or fringe vest that you can pair with jeans and a tee-shirt. 
Gathering these items doesn't cost much, and you never know what fashion brands you'll find while shopping! The best part? At some locations, you can exchange your gently-used items for cash, all while helping the environment. 
Get yourself a pair of rugged, waterproof boots for all your outdoor adventures. Heavy-duty hiking boots, combat boots, and work boots are all in style. These shoes look great with leggings or skinny jeans. For tops, wear oversized sweaters or flannels to stay on theme with outdoorsy vibes. Focus on fashion that prioritizes style and functionality to gather great looks this year. 
Get more from your wardrobe by purchasing these classic staples. Minimalist trends might include artisan jewelry and eco-friendly fashion tote bags as must-have accessories. Channel your coastal Grandma aesthetic here, and style like the pros this year. These looks are great for casual wear and to wear at the office.
Minimalism is still all the rage. If minimalist vibes reflect your style, choose beige, white, off-white, and eggshell-colored tops, and pair these fresh colors with darker pants. This year, black jeans, grey dress pants, and corduroy fabrics are all in style. Complete your look with a pair of ballet flats or closed-toed pointed heels for a sophisticated edge. 
The Bottom Line
As you try out fashion styles this year, remember to consider how modern trends influence what you look for in your clothes. Be sure to add some minimalist elements as a tribute to previous fashion decades. Whether you're the type to wear bright and floral prints or classic black and white outfit combinations, you can rest assured that these choices are in-style this year. Consider the suggestions above for inspiration and dress authentically. Don't be afraid to express yourself through fashion!