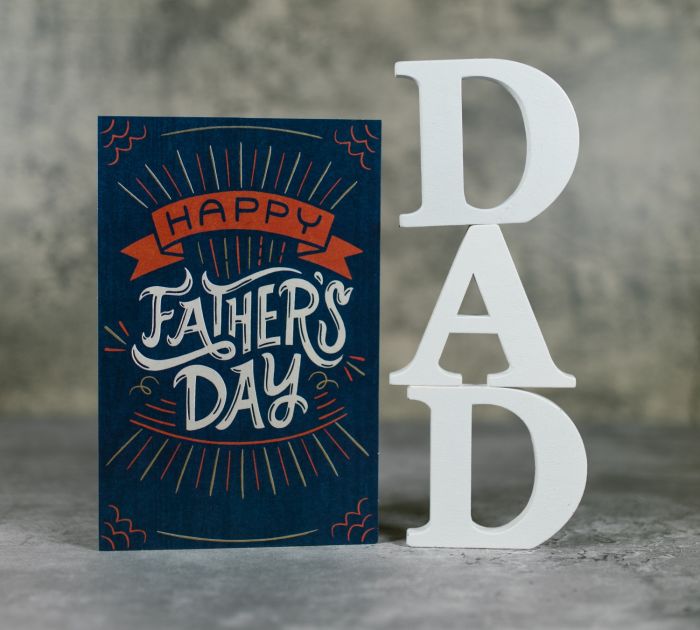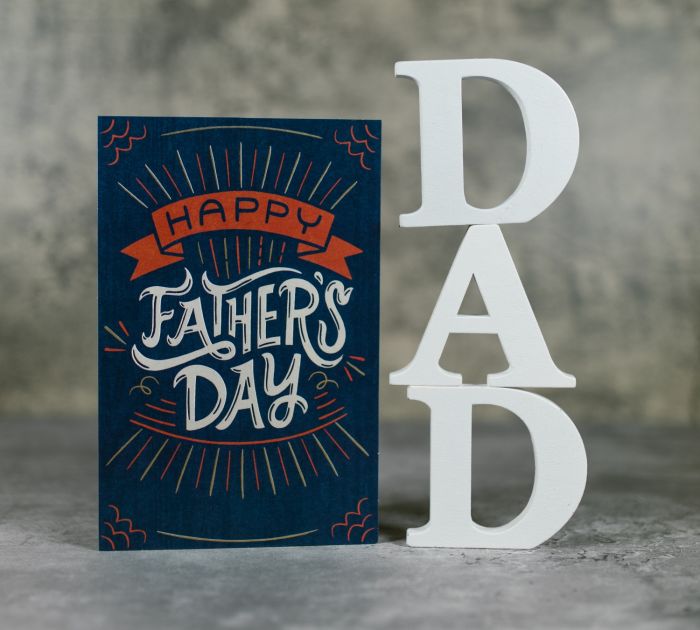 (credit: RODNAE Productions)
Mother's Day just came and went so that means it is time to start thinking about some special gifts for Father's Day. On Sunday, June 19, we take time out from our busy schedules to celebrate with our paternal role model. While it is a month away, time is dwindling for buying dad that perfect gift. So whether your dad likes the outdoors, wants to up his wardrobe, is looking for a new gadget or items to refresh his mancave, we've found some Personalized Fathers Day Gift items that he will surely enjoy.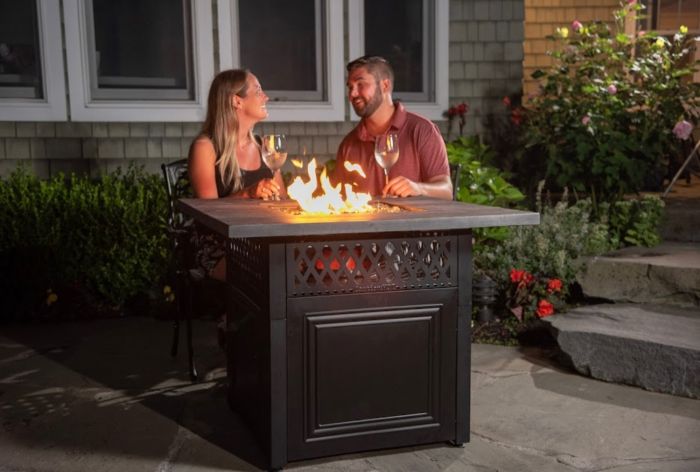 (credit: Endless Summer)
The Donovan by Endless Summer® ($895.00)
If dad wants to up his outdoor living game, the Donovan Outdoor LP Gas Fire Pit, including patented DualHeat™ Technology by Endless Summer® is built for him. Designed to be used in four ways – fire pit, patio heater, fire pit plus patio heater or add the insert and use as a table – this gas fire pit features a hand painted wood grain mantel. Measuring at 38" X 38" X 30", this square steel and concrete resin fire pit will quickly become dad's go-to spot for outdoor hang outs.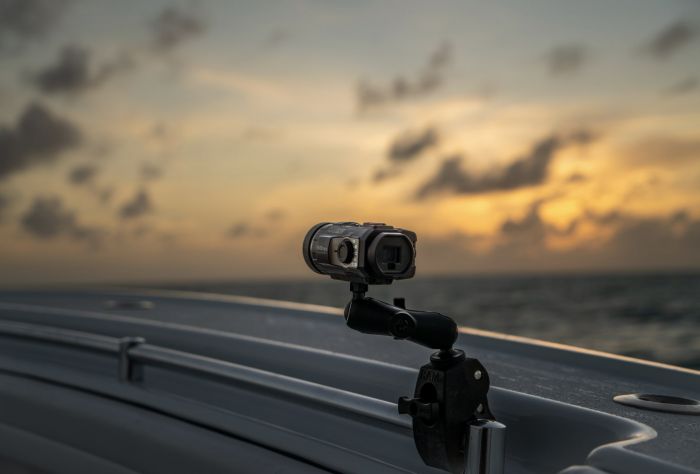 (credit: SIONYX)
SIONYX Aurora PRO ($999.00)
Complete your dad's tech collection with this full-color digital night vision camera, SIONYX's flagship full color digital night vision optic. Perfect for any night adventure he may want to take whether that is a night sail, evening stroll or other expedition, the Aurora PRO gives the viewer the most advanced digital night vision capabilities. Features include GPS, compass, accelerometer, is IP67 Water and Dust Resistant and has a storage capacity of 256 GB and a battery life of two hours.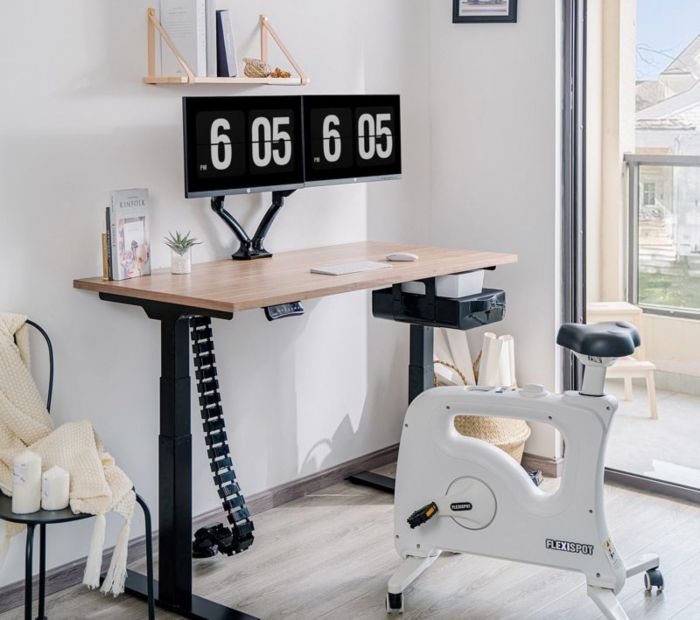 (credit: FlexiSpot)
FlexiSpot Pro Plus Standing Desk (E7)
If dad is still working remotely, he wants the frame of mind to have a standing desk which is durable, stable and also looks good. The Pro Plus Standing Desk (E7) ($579.99) is available in 10 colors and five types of desktop materials (ranging between $50-$310 add) and keeps steady while moving and is stable at every angle. Available as well in eight different sizes, this standing desk can be ordered in three different frame colors to match the desktop or the surrounding room. Customize dad's workspace even further with: an under desk bike, ergonomic chair, monitor arms, a standing desk mat, under desk drawers and more to truly maximize his time at the home office.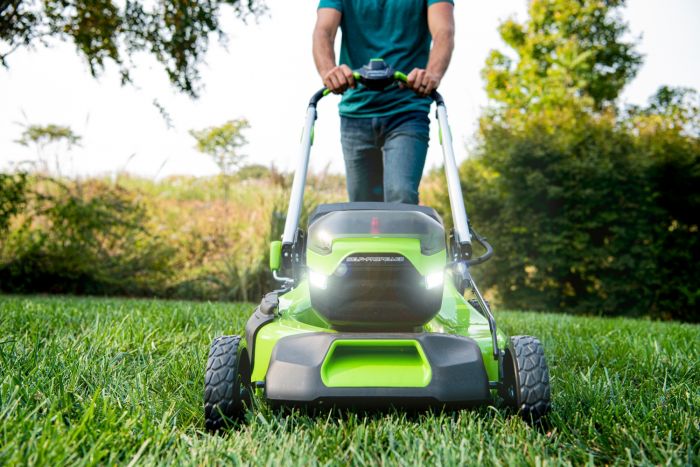 (credit: Greenworks)
Greenworks: Pro 60V 21" Brushless Self-Propelled Lawn Mower ($599.99)
Dad will be easily able to transform his lawn in no time with the Greenworks Pro 60V 21′ Brushless Cordless Self-Propelled Lawn Mower. The cordless lawn mower has up to 60 minutes of run-time and features Smart Cut technology to automatically adjust blade speed to meet any cutting condition. The push-button start takes the pain out of mowing and being propelled by a rear-wheel drive means that it can tackle any terrain. Best part, the EZ Fold™ handles for compact storage means that once he's done with yardwork, dad can pack it away and not be an eyesore.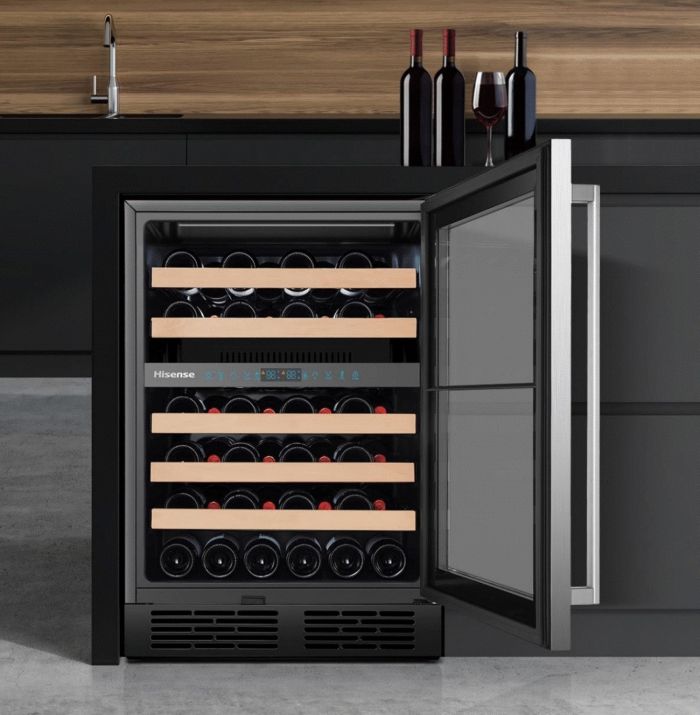 (credit: Hisense)
Hisense (HWD46029SS): 46-Bottle Capacity Dual-Zone Wine Chiller ($649.99)
If Dad has a taste for the finer things in life and has garnered a growing collection of wines, this modern, dual-zone wine chiller will maximize the taste of his favorite reds and whites. Storing up to 46 full-size wine bottles, the chiller features five soft-close shelves and an alarm to alert before wines inside rise above their ideal temperature. Built-in or freestanding installation options provide for ultimate flexibility, while the LED digital control and interior light offer premium display and easy viewing of contents.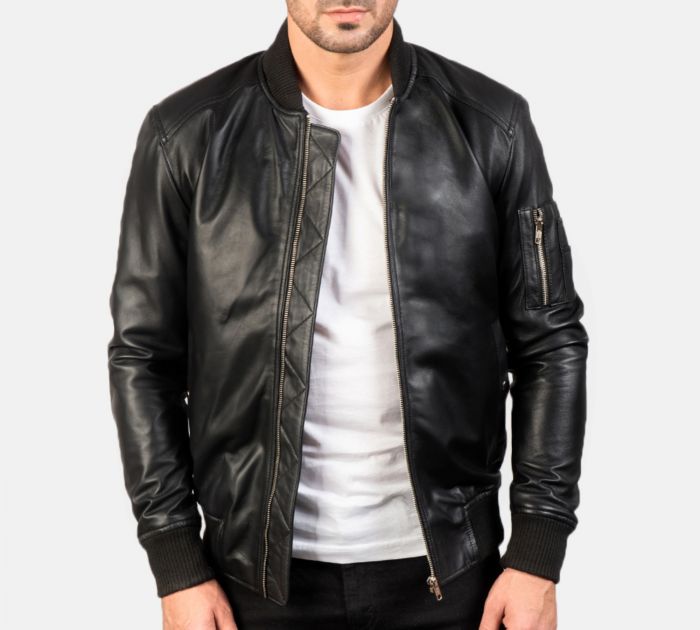 (credit: The Jacket Maker)
The Jacket Maker's Bomia Ma-1 Leather Bomber Jacket ($265.00)
As part of The Jacket Maker's best-seller's collection, the Bomia Ma-1 Black Leather Bomber Jacket oozes style. Made from the finest raw materials with full grain natural sheepskin leather with a semi-aniline finish, YKK Zippers and polyester lining, this jacket comes in four colors. Featuring three outside pockets, with a stylish pocket on the left upper arm, dad can relive his glory days with ease by just putting on this stylish jacket. To truly make his next favorite jacket special, choose their Made to Measure (+$30.00) option for the best fit.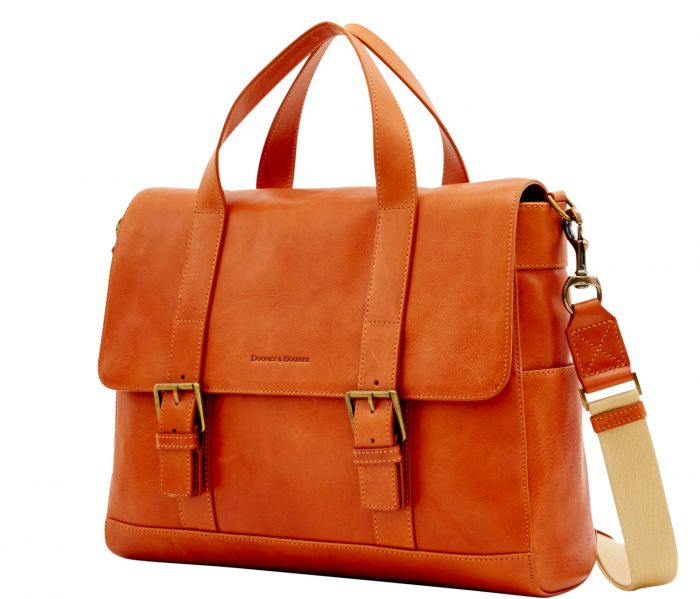 (credit: Courtesy of Dooney & Bourke)
Florentine Hunter Messenger by Dooney & Bourke ($598.00)
Big enough for all of dad's workday essentials, but streamlined enough to make the perfect style statement, the Florentine Hunter Messenger provides a modern update on the briefcase. Made of supple Florentine leather and available in three colors (Chestnut, Black, Natural), the messenger bag's design features matte gold buckles and an extra long web strap. With a laptop compartment, an inside zip pocket as well as multifunctional pockets, dad will be able to confidently go to any meeting prepared and in style.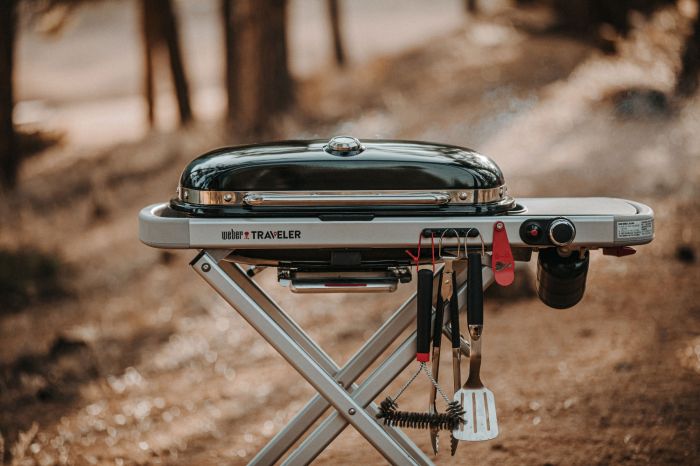 (credit: Weber)
Weber Traveler Portable Gas Grill ($399.00)
Whether dad enjoys camping, tailgating, picnicking or even just grilling at home, The Weber Traveler presents a compact grill no matter where adventures take him. Offering a seamless and easy experience from setup (it is attached to a rolling cart) to grilling to storage, the grill easily fits in the trunk of a car as it folds down to only 17′ h x 44′ w x 17′ d. Its 320 square inch grilling area can cook up to 15 burgers or 20 sausages at once, handles anything from pancakes to pizza to steaks, and can accommodate a full-size, 20 lb. fuel tank when using an adapter hose. Add on their Reversible Prep & Serve Board ($37.99), Traveler Cargo Protector ($61.49) and/or the Small Premium Tool Set ($33.49) to truly step up dad's grilling game.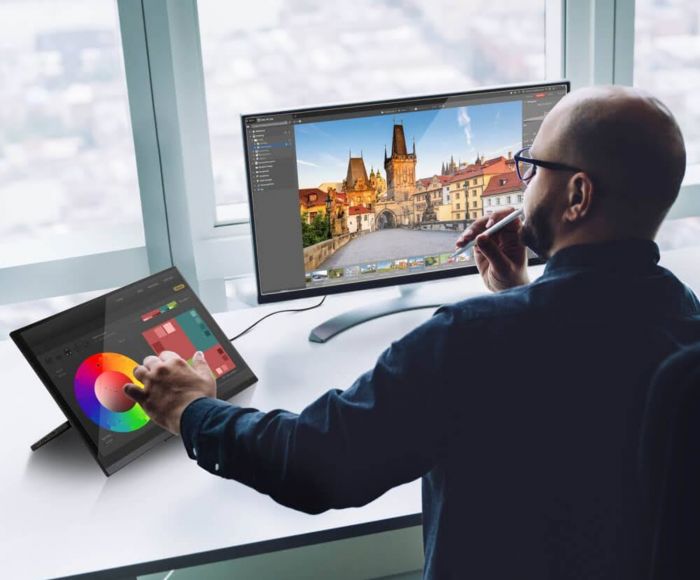 (credit: SideTrak)
SideTrak Solo Touch Pro HD ($399.99)
If dad is working from home more or has a job where he is constantly on-the-go, the 15.8" Solo Touch Pro HD is a stunning touchscreen monitor that allows him to add a second screen with ease. It's a freestanding portable laptop monitor every workaholic or person on-the-go needs, perfect for improving productivity wherever you do your best work. It is slim and lightweight, provides an amazing streaming experience with HDR & FreeSync and requires Thunderbolt USB-C or USB-A and HDMI port connections.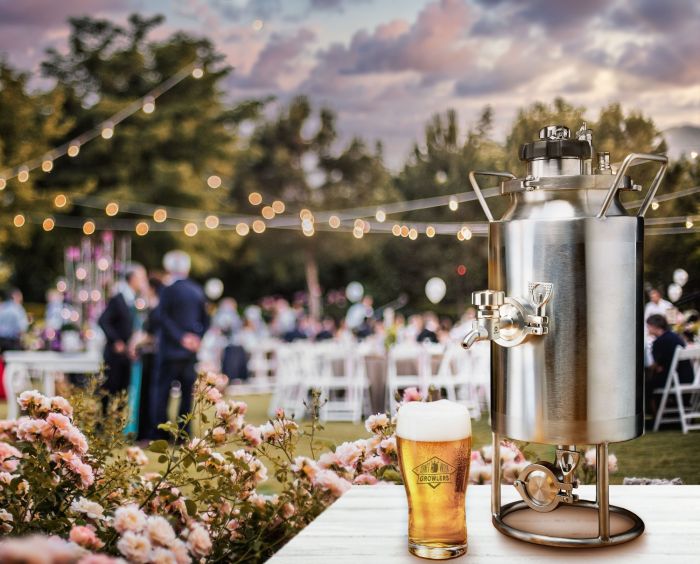 (credit: Craft Master Growlers)
The Uni by Craft Master Growlers ($399.99)
Craft beer loving fathers can look no further when trying to find the ultimate pressurized growler on the market. The Uni allows dad to ferment or serve 128oz of his favorite beer from a fully pressurized and oxygen-free environment thanks to this fully functioning unitank. He is able to fine tune the PSI for perfect carbonation based on each beverage style and its dual ball valve posts let him plug The Uni right into his kegerator for simple, easy setup and enjoyment. Measuring at 18" tall and weighing only 18lbs, The Uni makes for a sleek addition to any countertop or wet bar and can even be laser engraved with custom logos, sayings etc. which add to this special gift for dad.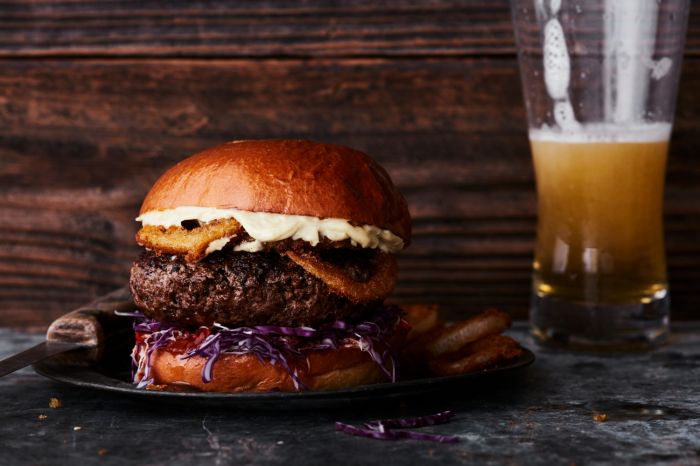 (credit: Holy Grail Steak Co.)
The Wagyu Weekender from Holy Grail Steak Co. ($499.00)
Dad will be the envy of all his grilling neighbors with this premium selection of cuts which will delight all taste buds. The gift includes six 8 oz Akaushi American Wagyu Tenderloin Filets and three 2 lb Tajima American Wagyu Ground Beef packs, providing deliciousness for the whole family. Dad can throw these delicious cuts on the grill as well as make some of the most incredible burgers with the ground beef packs to the delight of all eaters in the family.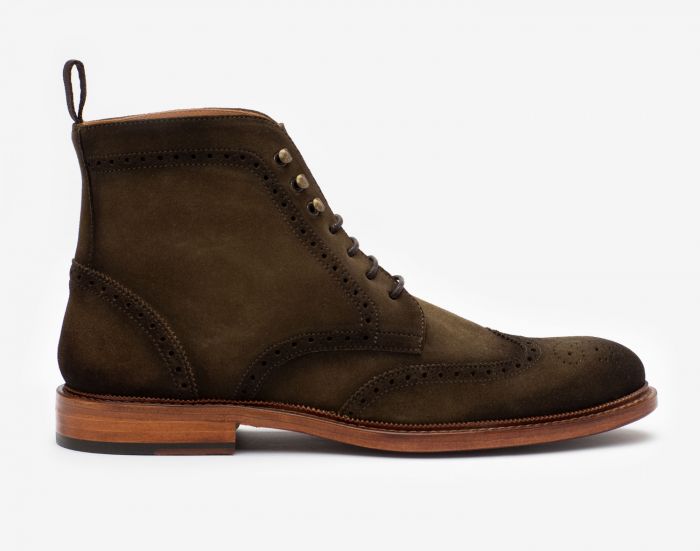 (credit: TAFT)
The Mack Boot by Taft Clothing ($295.00)
If dad has been wearing the same old boots for years and is in need of an upgrade, The Mack Boot (which is available in Olive and Burnt Honey) will be a welcome addition to his wardrobe. The handmade boot – yes each piece is cut by hand not a machine – is an instant classic perpetuating the brand's ethos of unique, bold shoe designs. Made in Spain, the suede on its upper and counter provide a beautiful facade while the outsole is a leather sole with rubber inserts for comfort and stability.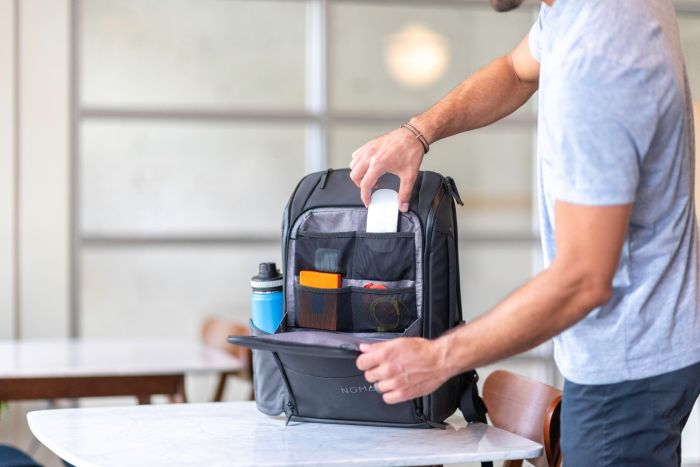 (credit: NOMATIC)
NOMATIC Travel Pack ($299.99)
Designed for everyday use, the sleek and minimalist designed Travel Pack has over 20 innovative features and easy tech organization. Along with a sunglasses case, TSA-ready laptop sleeve and other features, this bag easily allows dad to go from backpack to briefcase carry for those times when he needs to look more professional. Made of durable, water-resistant materials and magnetic water bottle pockets, other unique features are its RFID safe storage and hidden pockets.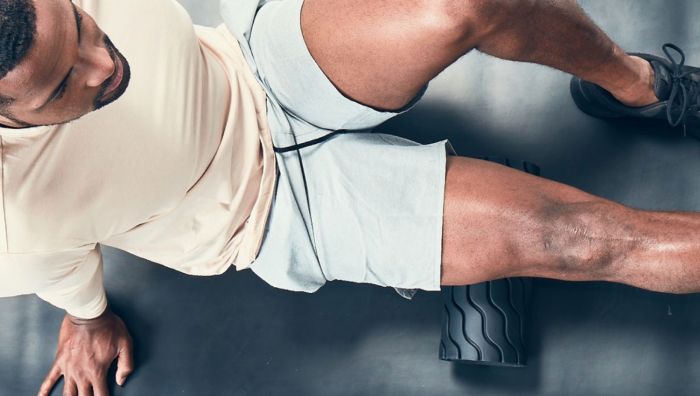 (credit: Therabody)
Therabody Wave Roller™ ($149.00)
Whether dad is sore from a workout or just being a dad, the Wave Roller™ works as a full-body roller great for large muscle groups. Combining vibration therapy with a full-body foam rolling experience, this device has five vibration frequencies which can be adjusted to dad's comfort level manually or via the Therabody app. The Wave Roller helps release soreness, reduce tension, increase range of motion, and improve movement. Measuring at 12" for full-body support, the foam roller has a three-hour battery life for sustained use and is made from high-density foam for noise dampening.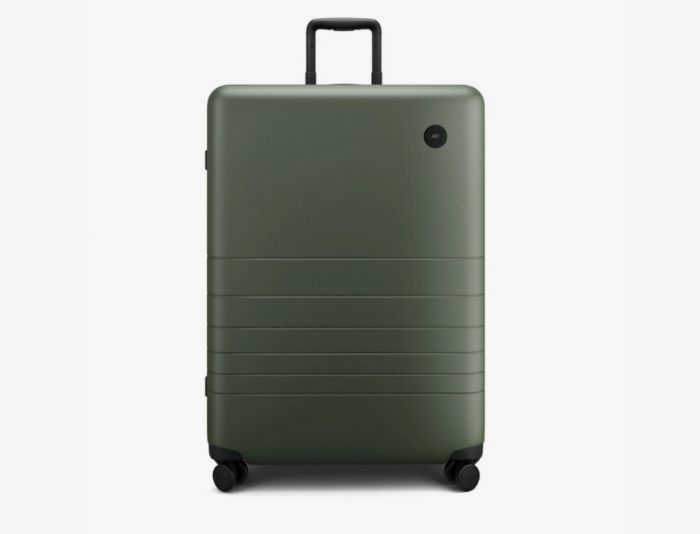 (credit: Monos)
Check-In Large by Monos ($320.00)
If dad is constantly on-the-go, but needs a little help staying organized, the Check-In Large will ease his mind when traveling. Available in eight colors along with two limited edition colors (terrazzo and terracotta), this luggage builds upon the brands' award-winning Carry-On features including its Aerospace-grade, water-resistant German polycarbonate hard shell and luxuriously soft 350D anti-microbial interior fabric and vegan leather details. Featuring dualY-shaped compression straps and divider in its interior, dad will be ready for anything that comes his way on his next trip.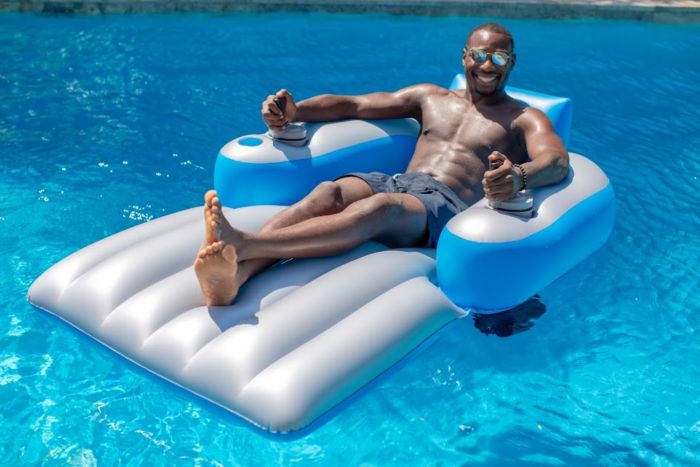 (credit: PoolCandy)
PoolCandy Splash Runner ($240.00)
Who says that dad can't also have some fun in the pool. This feature-rich, battery-powered pool lounger by PoolCandy allows dad to be in the driver's seat on the water. With the ability to hold up to 300 lbs and measuring at 66" in length and 43" in width, dad's favorite new pool toy includes a high backrest, lower-back support and a perfectly positioned cup holder. The joysticks on each arm rest drive the powerful dual 66-watt motors, allowing for ultimate movability above the water.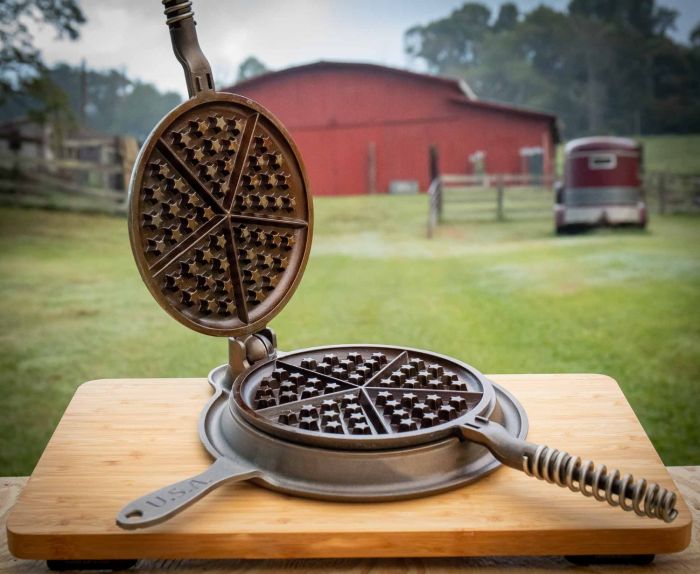 (credit: Courtesy of Appalachian Cast Iron Co.)
Appalachian Cast Iron Co. Great American Waffle Iron ($155.00)
If Dad is a breakfast fiend, then he'll love the Great American Waffle Iron from the Appalachian Cast Iron Co. Veteran-made in the U.S.A. and hand-finished by the owner, the iron is as beautiful as it is functional, with a field of 50 stars on the inside and a bald eagle and shield on the lid. Its ball-and-socket joint for flipping and stay-cool spring handles mean, despite its sturdy construction, Dad's hands will stay cool while he is manning the kitchen, cooking up a storm.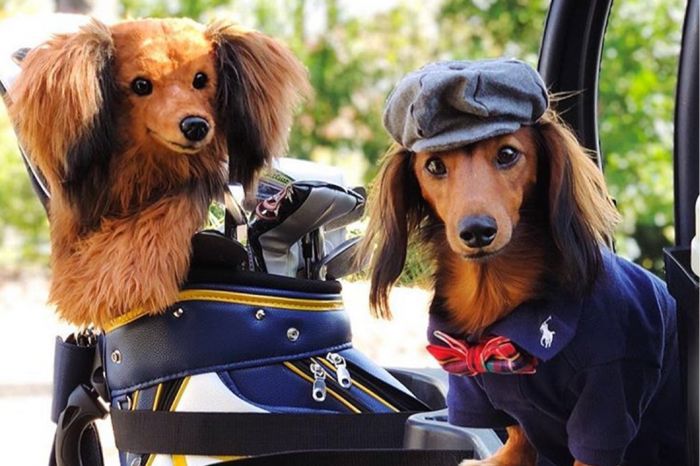 (credit: Courtesy of Cuddle Clones)
Cuddle Clones' Golf Club Headcover ($169.00)
Dad can now be the talk on the links, as well as at the 19th hole, with these lifelike golf club head covers modeled after his very own pet from award-winning Cuddle Clones. Each one is created and customized by hand to look just like his favorite four-legged companion as it protects his drivers and 3 woods. With regular delivery (eight weeks) and other rush delivery options (two, four and six weeks), these faux fur covers will add to your dad's golf game. Dad will also feel delighted that each purchase feeds 17 shelter pets across the country.