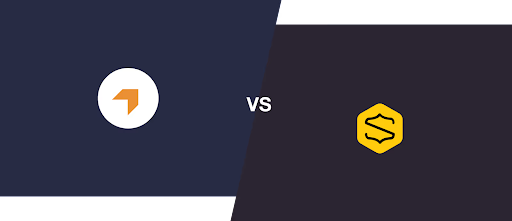 Creating a whole new website from scratch is not always an option for some organizations because it can be extremely expensive. You must already have a website built, and you must be thinking about converting it to an eCommerce store. Today, various platforms are developed to eliminate the workloads handled by the developers by simplifying the entire process involved in creating and managing an online eCommerce store. 
Let's face it. 
Most online businessmen prefer to avoid coding. They prefer a few options of click, drag, and drop instead of a premade site template because it feels so much better than string at the code line for hours. Ecommerce was never so simple. But, when you think about expanding your standard static site to an extensive dynamic store online, these platforms actually work great. They are extremely simple, straightforward, and super-fast that one can consider. 
A solution of converting your existing site to an eCommerce store is a much more efficient choice rather than expanding an existing site to start selling. Shoprocket allows you to convert your existing website to an eCommerce store by adding a code. It doesn't matter if your existing site is built on WordPress, Joomla, or any other platform. Shoprocket can be an effective option to transform your existing site into a selling platform. 
Most people also prefer to use the Snipcart approach, but little less do they know is that the major issue arises with hardcoding products that Shoprocket, the best Snipcart alternative can resolve. Other than that, different features highlight Shoprocket to be a better option as compared to Snipcart and any other platform.
Here are some features that leave the biggest impact on your business – 
Pricing
Snipcart follows a pay-per-transaction procedure, which means you need to pay a percentage of every transaction involved along with the payment gateway fees. For Snipcart, you need to pay 2% of the total sales, which can lead to higher costs as your sales increase. As a result, you end up paying hundreds or thousands of dollars in fees. 
On the contrary, Snipcart's alternative, Shoprocket follows a tiered-plan system of pricing, which means you can choose a plan depending on the feature that works well for your business. There will not be any transaction fees involved, but you only need to pay a monthly fee depending on your chosen plan. It means that the cost decreases depending on the price of your plan and the transaction fees according to the payment processor you choose. 
Features
Shoprocket is a better option, but it has some features in common with Snipcart that make them an effective eCommerce platform. For example, both platforms allow you to sell both physical and digital products, which is not something that eCommerce systems allow. They provide access to the merchant dashboard to effectively manage your store and track performances. The best feature is that they both can provide access to an extensive network for help and technical support. 
Different reasons highlight to choose Shoprocket over Snipcart, and you get a solution combined with features, a modern design, and effective pricing options. It lets you keep more of what you earn, and it is also the right option to consider.