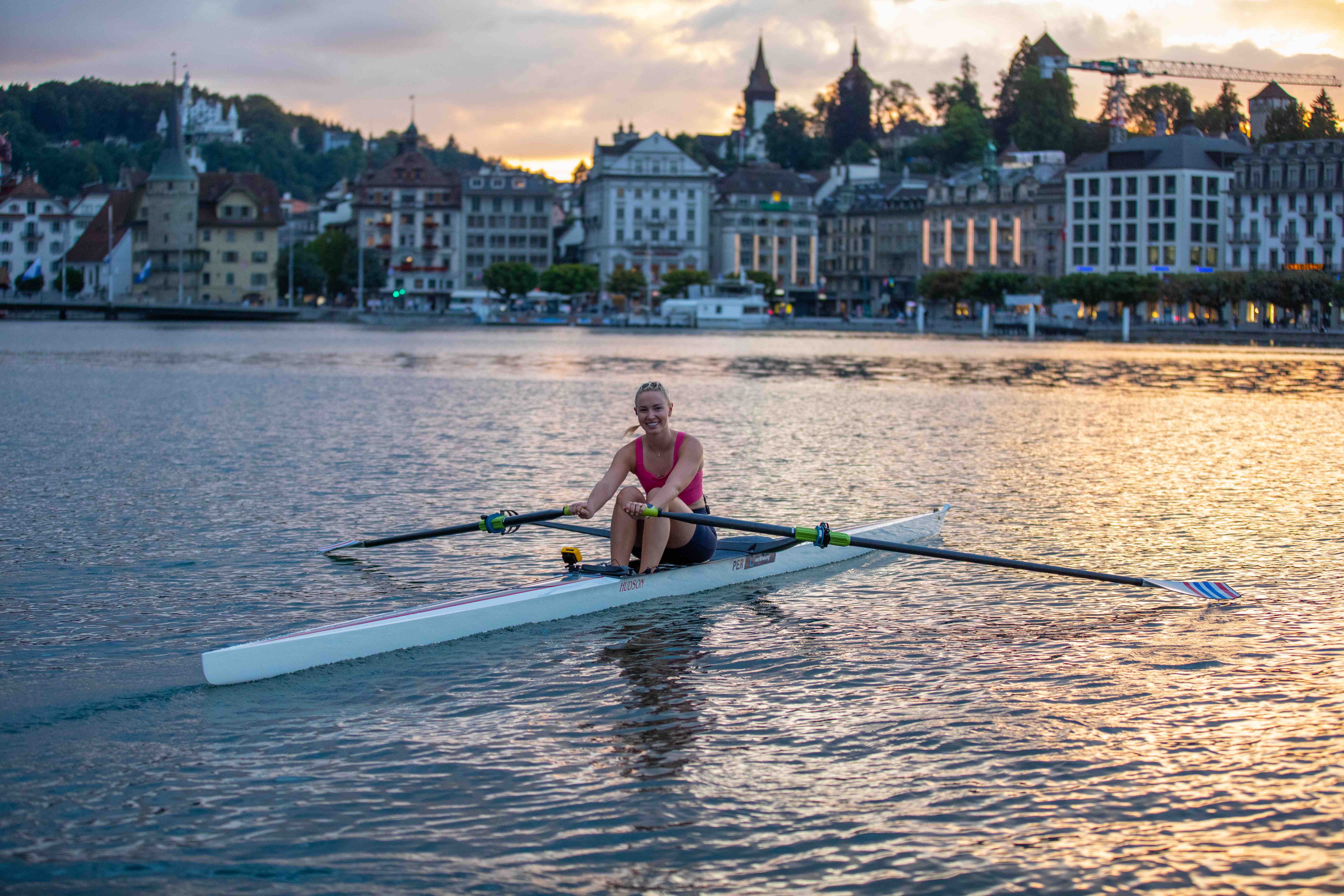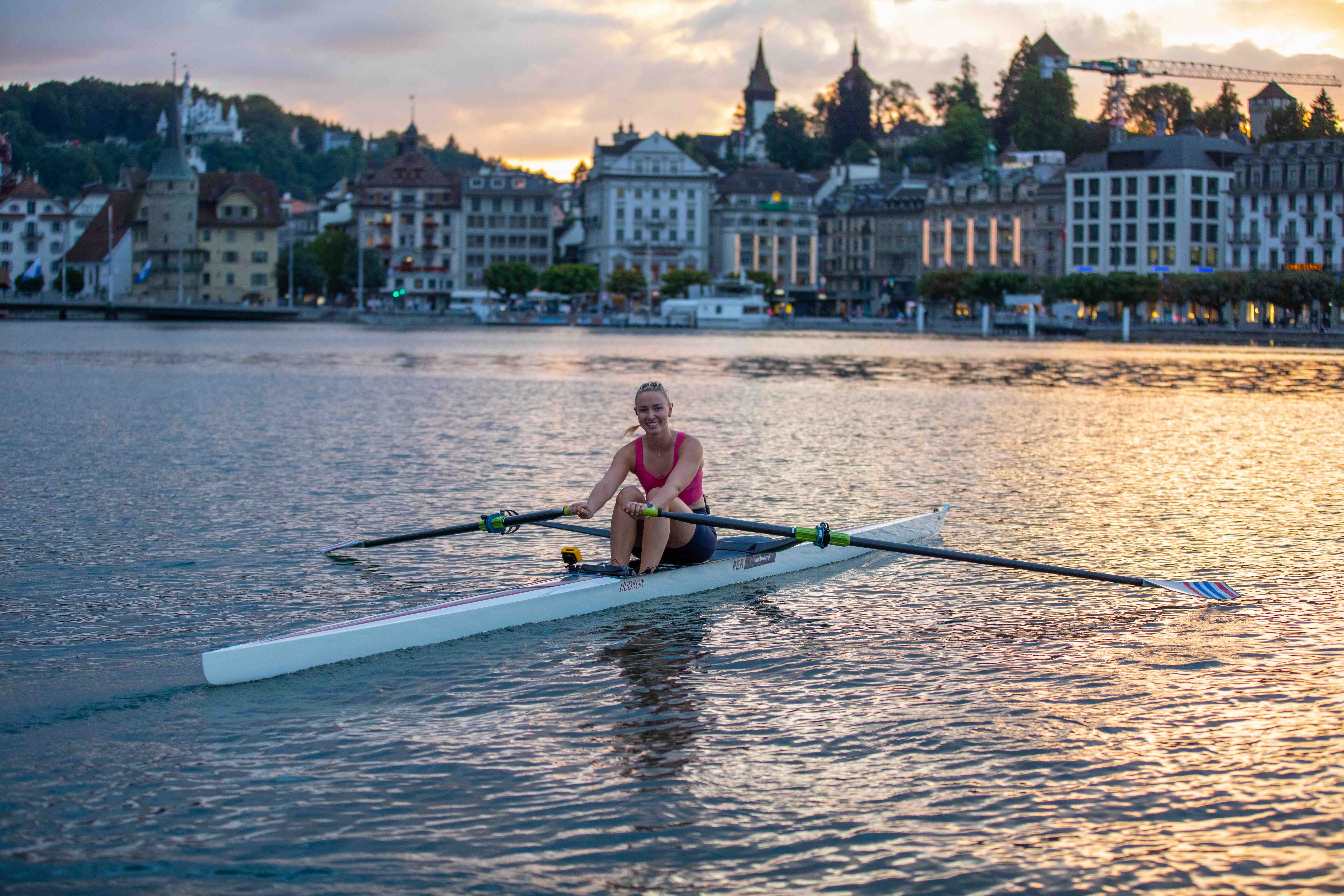 Hydrow
As the Omicron variant continues to increase globally, it becomes harder to feel safe going to the gym. How can you keep in shape and keep safe?
A good option is to invest in high-quality fitness equipment to use at home. One of the best forms of exercise that uses a variety of muscles is rowing. Many gym classes and workout groups such as Orangetheory incorporate rowing in their workouts.
The Hydrow Rower is a great choice to start your 2022 at home exercise routine.
Specializing in rowing machines, Hydrow has created a rower that simulates real-time rowing by following on-screen athletes and professional rowers during workout sessions. Hydrow
Rowing engages more than 85% of body muscles with no impact, making it a better choice than running for many people. The Hydrow Rower features a 22 inch touchscreen that is WiFi and Bluetooth enabled to allow rowers to work out to their favorite playlists and monitor their pulse.  The machine has a computer-controlled resistance mechanism to simulate real water drag so users experience a similar workout if they were rowing on a lake. The rower is also designed for comfort with an ergonomic handle and seat cushion. For easy storage, the machine can be placed upright vertically with a $70 storage kit option.
For a beginner, Hydrow will come to your home, deliver and set up the rower for a $249 charge. My installation was easy and quick and the Hydrow reps explained how to use my new machine and all of the video features. Through the screen video library I found a number of helpful videos to help set my levels and start rowing correctly.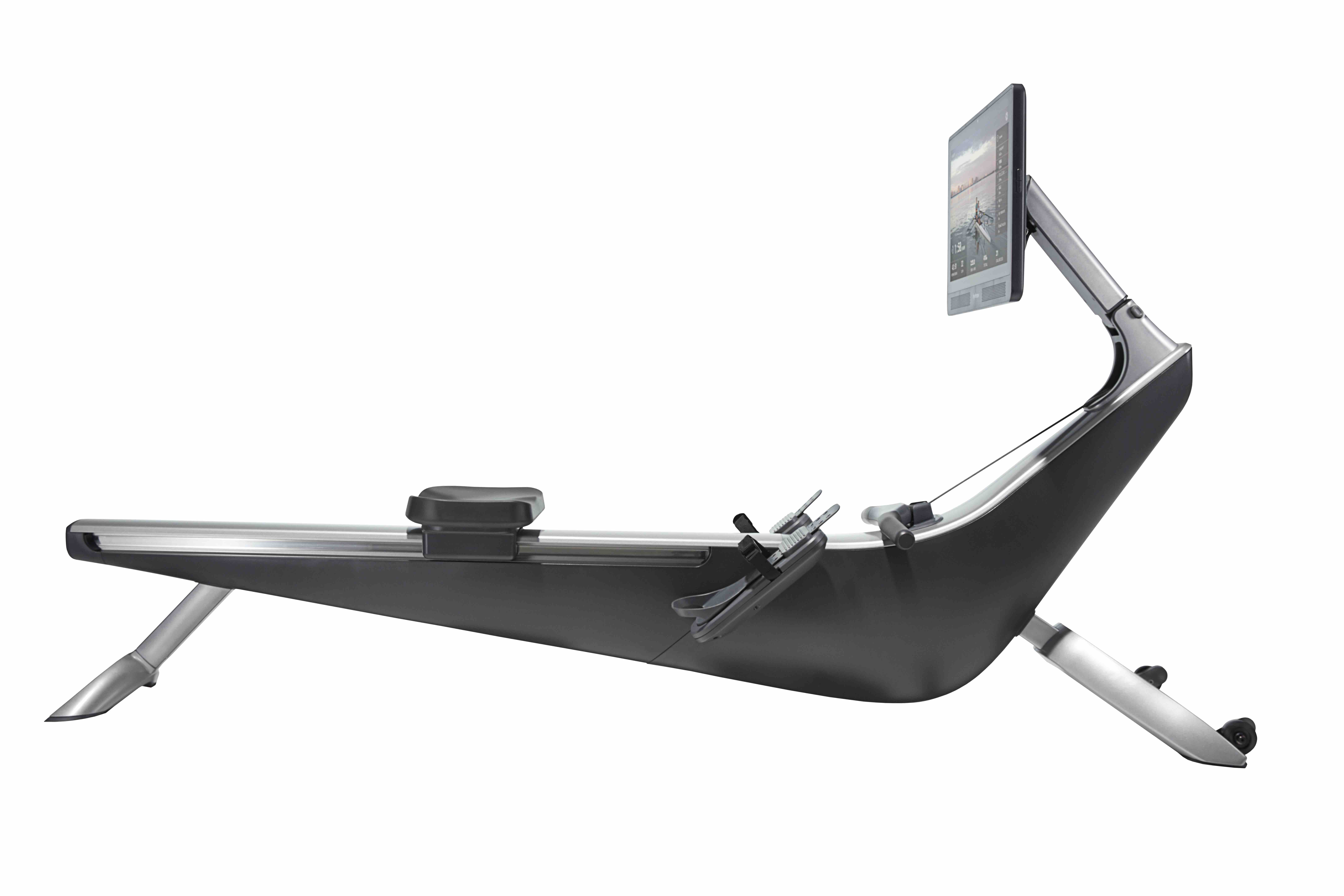 Hydrow
In addition to a large variety of rowing videos, the Hydrow rower also provides yoga, Pilates, strength training and stretching videos. New workouts are added daily and vary in time and intensity. They also offer a 30-day risk-free trial in case you decide to return the machine.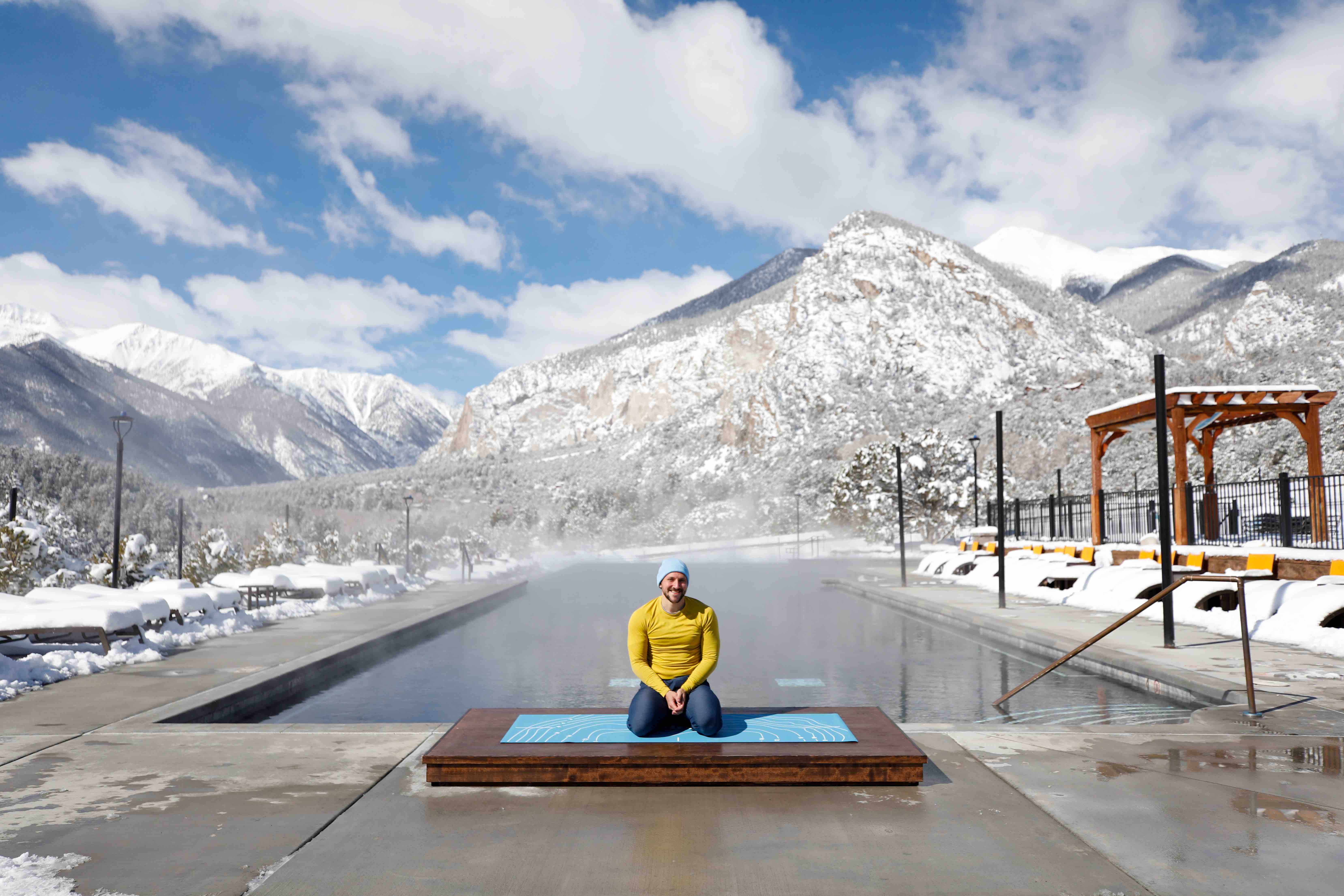 Hydrow
The Hydrow rowing machine measures 86" long, 25" wide and 47" tall and is available for $1995.  They also offer a starter package which includes an under machine mat, heart rate monitor and wireless headphones for $2270. Their Pro Package, priced at $2455, adds in two yoga blocks, resistance bands, a mat workout kit and a foam roller. The monthly Hydrow membership fee is $38, about the cost of two classes at Orangetheory. One membership offers multiple profiles, so several people can have access to workouts.
The Hydrow Rower is a great choice to start the new year off with a safe, consistent and easy workout option. For buying options and more information, visit https://hydrow.com.