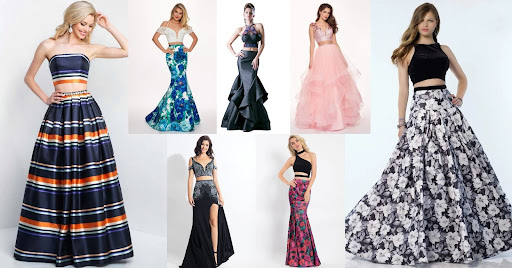 Hello Prom!
The most magical and mesmerizing night of the year "PROM," is just around the corner. Whoopee! We assume you're all heart for the big event and want your prom dress to be anything less than spectacular. After all, you deserve to look as pretty as a picture for your high-school gala.
But wait, have you not yet decided on the style you want to flaunt on your prom night? Fret not! We know one little style secret that most fashionable teenagers are embracing more and more: two-piece prom dresses.
Yes, you heard us right. "Two-piece dresses" or "co-ord sets" is a vintage trend that is back with the bang. They have been transformed into the sexy, sartorial choice, perfect for fashionistas to make a splash. 
Let's explore a few good reasons why you should jump into the two-piece formal dress trend this prom season!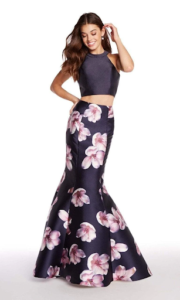 You Look Effortlessly Stylish
Prom isn't just about dressing up; it comes up with myriads of other things to look at. Choosing a trendy two piece prom gown help save your time, as you don't have to put effort into gathering clothes. It's quite easy: just adorn the two-piece set and walk out the door like a real-life princess.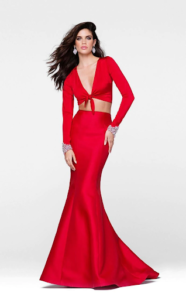 You Can Show Some Skin Elegantly
Do you dream of looking classy and sexy at the same time? If yes, a two piece dress is your answer. With a graceful long skirt paired with a chic crop top revealing your belly button, you're sure to spice up your statement in the most sophisticated way.

You Can Create Your Own Look
If you're a hardcore fashionista and aren't afraid to customize your look, a two piece dress can let you play with your fashion game. You can go for the perfect color match or mix and match your pieces with other clothes in your closet to create a one-of-a-kind prom statement.
Coordinating an avant-garde one-shoulder crop top with a classic ruffle skirt is the perfect example of a unique, trailblazing look.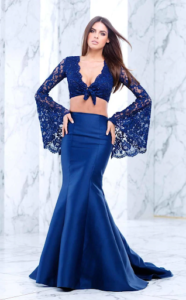 You Can Play With Skirt's Silhouette
Two-piece outfits are all the rage, and we don't see fashionistas giving up on them anytime soon. The top and skirts come in a wide array of stunning styles that give you a chance to revamp your style to OTT. 
Speaking of the skirts, they are available in a plethora of shapes, such as a-line, mermaid, trumpet, and sheath. It means there is a perfect style for everyone. You need to find the *one* according to your body shape to cut a dash.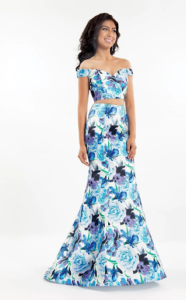 Believe it or not, buying a two-piece dress is cheaper than buying top and bottom separately. 
Not to mention – some A-list designers, such as Jovani, Alyce Paris, Elizabeth K, and others, passionately favor the trend of two piece prom gowns and offer them at affordable prices. Of course, you can also purchase the *one* during the off-season or on clearance sales if you want to save big bucks. 
https://adasa.com/products/rachel-allan-floral-print-off-shoulder-mermaid-dress-6127sc
In The End
Two-piece prom dresses are versatile, perfect for creating a classic look with a modern twist. So, if you are already fascinated about standing out from the crowd this prom season, wait no more and shop for the *one* now. 
Happy Dressing, Prom Girls!