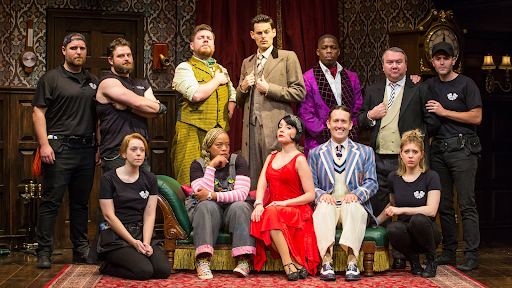 Are you planning to do something exciting after dinner in Chicago? You know the options are endless to enjoy the nightlife in Chicago. If you are looking for great cocktails, then there are various bars you can go there and enjoy your nightlife. There are numerous entertainment options around the city, including live music, concerts, folk art performance, and comedy shows in Chicago. Everyone has their preferences; you can enjoy your nightlife in Chicago according to your way. Here are some best things to do after dinner in Chicago.
Best Things To Do In Chicago After The Dinner
Smartbar
Are you looking for the top dance clubs in Chicago to enjoy the city's nightlife? Get down with the most energetic audiences here. The venue has a Funktion One sound system, which is incredible. One of Chicago's most famous dancing locations is located beneath the Metro Cabaret. Local and international DJs perform here, and the massive dance floor will not disappoint. 
The Second City
If you want to attend the best comedy shows in Chicago, the second city is the best one. It is located on north wells street. The bar provides beer, wine, and light food for you to enjoy the shows. You can watch these shows with your friends and family. Here thousands of famous comedians perform to entertain the audience.
Berlin
One of the amazing things about this show is a lesbian and gay bar featuring new wave music. The club is located on Belmont Avenue. This club offers special themed nights and live shows. You will get strong drinks, wine, and beer in this bar. If you want to enjoy your nightlife in Chicago with energetic dance, then this place is perfect for you. In this club, all types of people are welcomed. In this bar, there is no difference between sexual orientations.
Old Town School of Folk Music
It is a community arts school that provides a range of public music  concerts in Chicagoand dance performances. The location of this concert is the crossroads of Lincoln, Laura Maurer Concert Hall. You can go to this venue with your family and enjoy the arts with great views. You can get the food in this cafe like light bites and sweet treats and beer, wine, cold drinks, and coffee.
Replay Lincoln Park
Replay Lincoln Park has an arcade bar with large craft beers and arcade-themed drinks. The arcade is located in Lincoln Park at North Sheffield Avenue and West Wolfram Street. You may enjoy an outstanding assortment of pinball and vintage games, like Tetris, Space Invaders, and Tron, all of which are free to play. When you're ready for a late-night snack, there's a limited menu with burgers and fries available.
Chicago is also well-known for its fantastic nightlife. The nightlife of Chicago is filled with busy pubs, exciting nightclubs, comedy shows, one-of-a-kind artisan brewers, and live music venues. The most fantastic nightclubs in Chicago to enjoy some house, hip-hop, disco, and more from dusk till morning are discussed in the piece above.