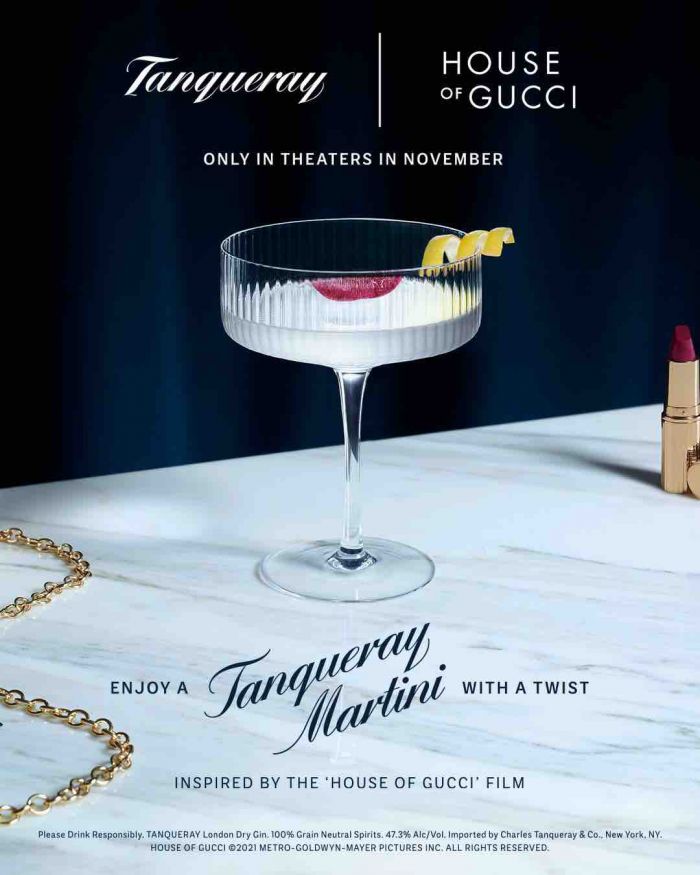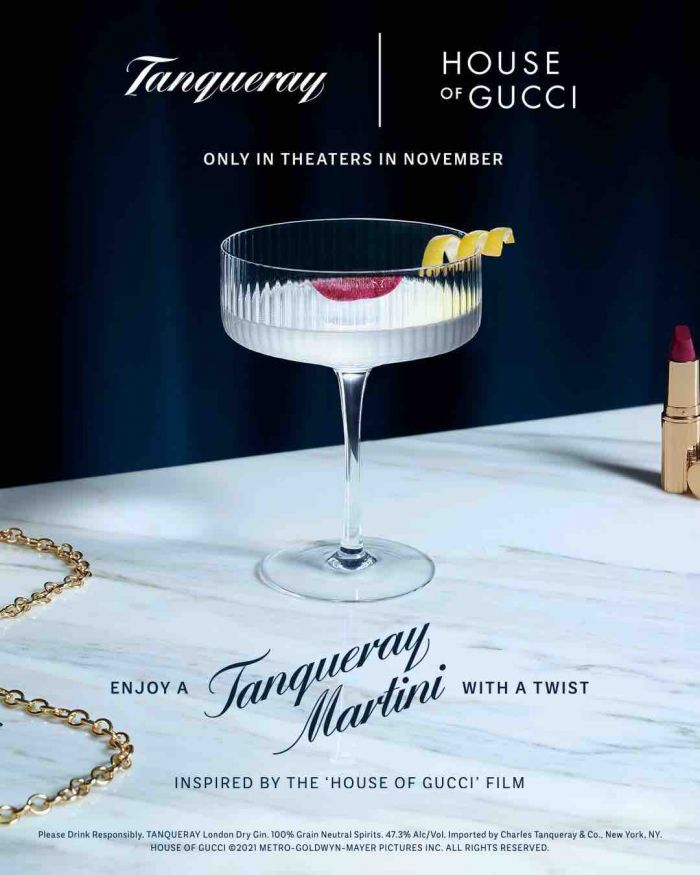 Tanqueray
In celebration of Ridley Scott's House of Gucci film premiering in November, Tanqueray unveiled a campaign starring its very own classic cocktail, the Tanqueray Martini with a Twist.  The upcoming film, starring Lady Gaga, Al Pacino and Adam Driver,  tells the story of the world-renowned fashion house, which is perfectly suited for dazzling cocktail moments, with the Tanqueray London Dry Gin.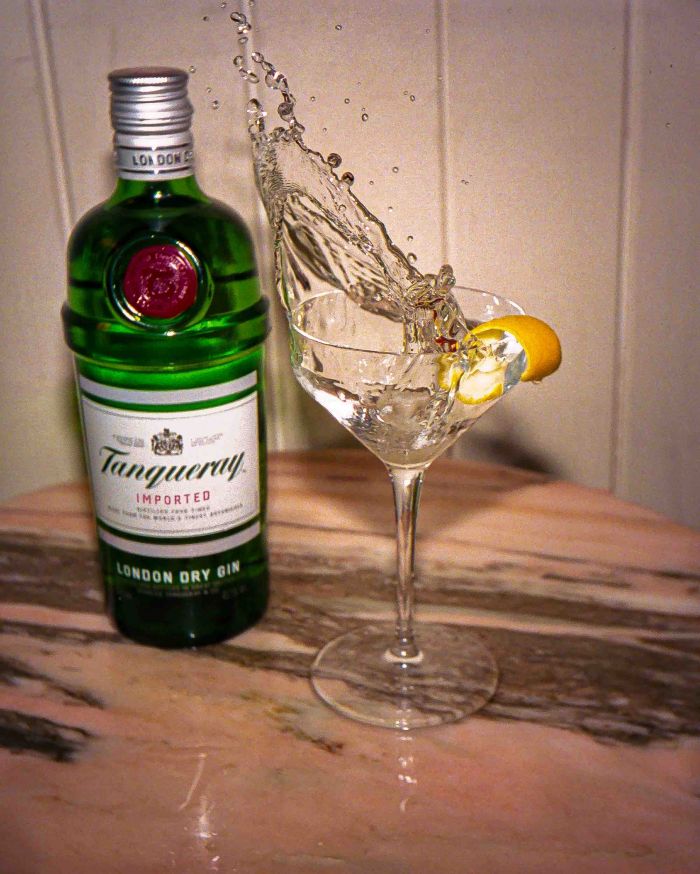 tanqueray
 Tanqueray has also partnered with the Ridley Scott Agency to create a series of digital spots inspired by the martini integration in the film. Centered around a woman – portrayed by accomplished dancer, actress, and musician METTE Narrative and her journey to find the perfect Tanqueray martini, the digital spots depict scenes of love and revenge, both prominent themes in the House of Gucci film. The creative spots can be viewed on Tanqueray and Mette's social media channels.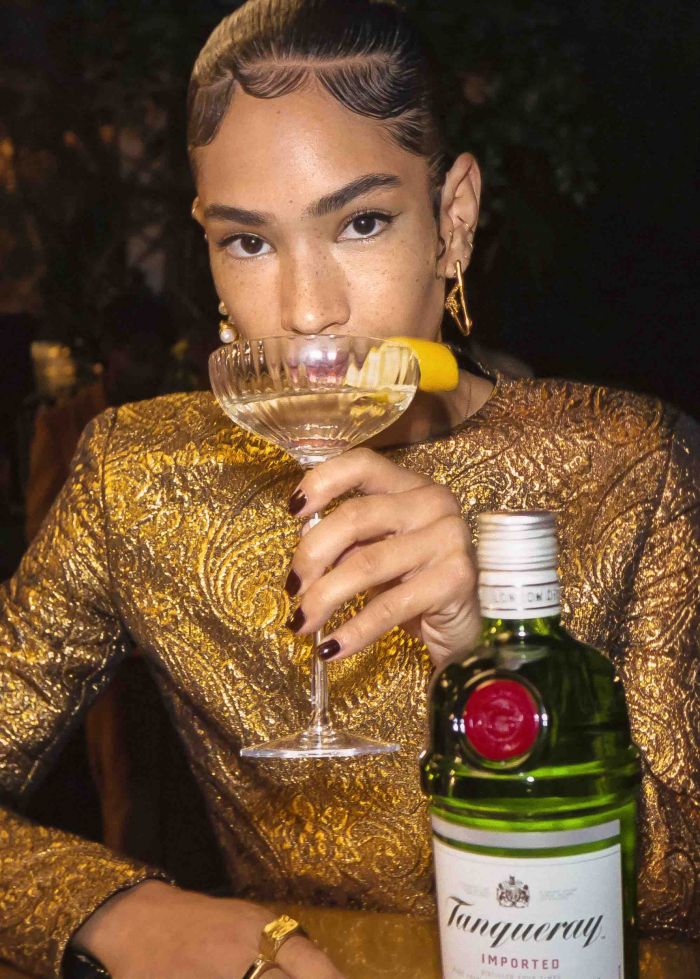 tanqueray
If you want to try the innovative Tanqueray Martini with a Twist, the recipe is:
1.5 ounces of Tanqueray London Dry Gin
0.5 ounces of Dry Vermouth
Lemon Twist
Combine Tanqueray London Dry Gin and dry vermouth in a cocktail shaker with ice. Shake well, strain into a chilled martini glass and garnish with lemon twist.