Mercedes' mid-sized luxury SUV, the GLE 450, is one of the most well-rounded vehicles I've ever driven. Svelte but roomy, with a ride that is plush but also fast and nimble. It comes together in a package that feels just right, and it left me wanting to own one.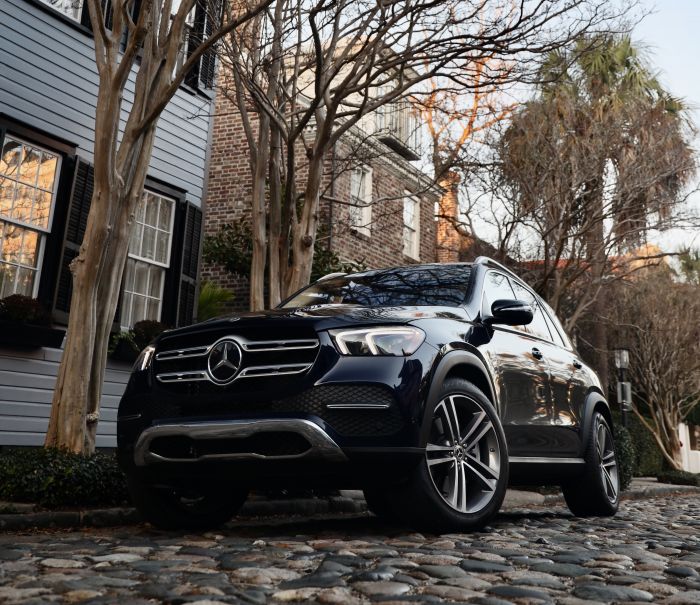 Stinson Carter
DESIGN 
Design-wise, this is a vehicle that reflects confidence rather than boasts of it. It's a pretty SUV from every angle; that's the word I'd use over "sexy" or "fierce." However, the dramatic lines of the hood add an aggressive touch to the more rounded overall shape, creating a sense of balance between beauty and aggression. The 21-inch wheels on the GLE 450 I drove added another dose of aggression, and the track-thick 315mm rear tires were something I'd expect to only see in a racing package, but this wheel package can be had on the GLE 450 for $1950.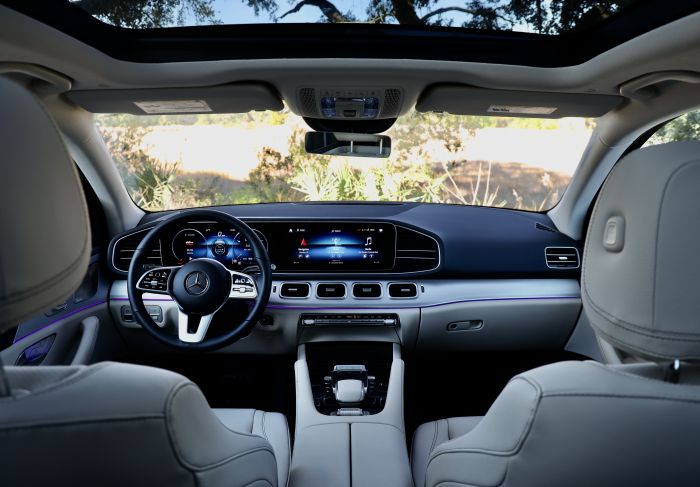 Stinson Carter
The infotainment system is intuitive and easy to use; in fact, it was the first time I fully got the hang of the Mercedes console touchpad and used it more than the touchscreen. My only gripe about the system is not Mercedes specific, but it's that as a safety feature, you're not allowed to set up Apple CarPlay without pulling over and stopping the car—which is fine except a passenger can't do it either. When you're trying to load the car and get on the road, it's nice for your co-pilot to take care of navigation duty once you're en route (Siri needs to have a chat with the passenger airbag sensor and find a solution here). The row of four air vents across the dash felt like one too many dormer windows in a roof, but that's a minor design quibble for a sumptuous interior that I could spend hours in. The combination of panoramic roof and bright and airy "Macchiato" beige perforated leather made for a soaring interior that could cure claustrophobia.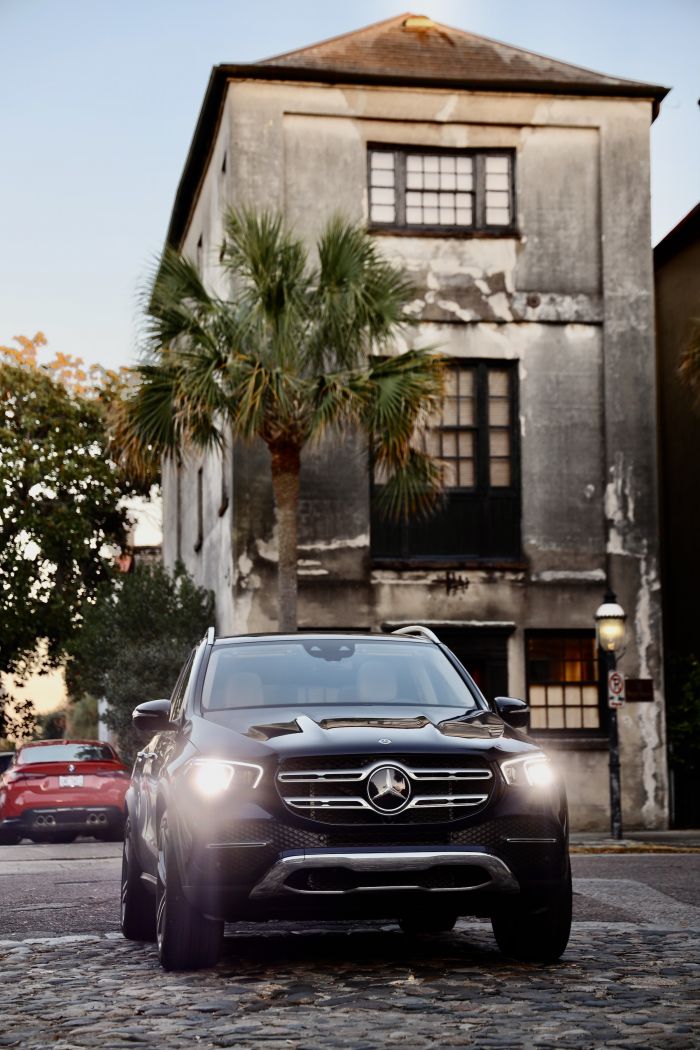 Stinson Carter
EXPERIENCE AND PERFORMANCE 
The biggest takeaway from every Mercedes I've driven lately is that you're never asked to sacrifice comfort for performance. They never ask you to rattle your bones or to endure excess road noise for the sake of speed or handling. And while this is not an AMG, the 362 Horsepower 3.0L Inline-6 Turbo Engine delivered more power than I could ever need, with 369 pound-feet of torque that also made it particularly fun to drive. If you think you truly need more speed and power than that, perhaps a therapist could get you there better than an automobile.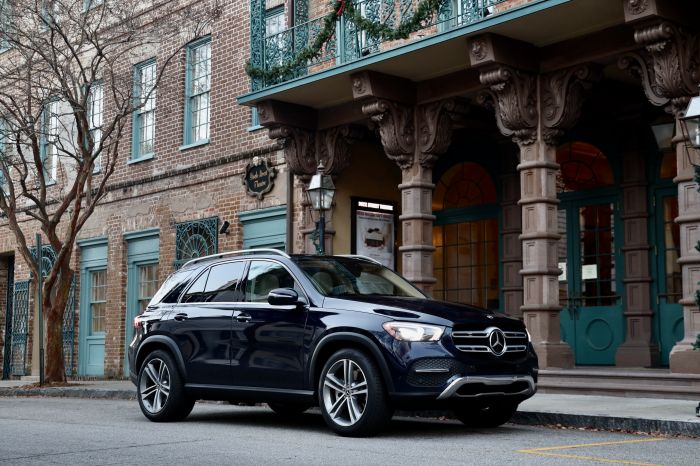 Stinson Carter
The 9-speed gearbox makes it seamless across the full range of speed and RPMs. Dynamic Select lets you switch easily between driving modes. And the ECO start/stop helped with efficiency. Overall efficiency with this 4MATIC All-Wheel Drive SUV was impressive. I was able to get 26 mpg consistently in highway driving while in ECO mode, which is slightly higher than the EPA rating. I mentioned loving those wide tires, but the brakes were also incredible. It's a car I drove faster because it felt so confident on the road––both on the highway and in the city. At all times, I felt sure-footed at speed, and sure-footed slowing down. It may not sweep you off your feet like other Mercedes can, but sometimes the best relationships begin as friendships.  
The GLE 450 came with an MSRP of just under 75k, as tested.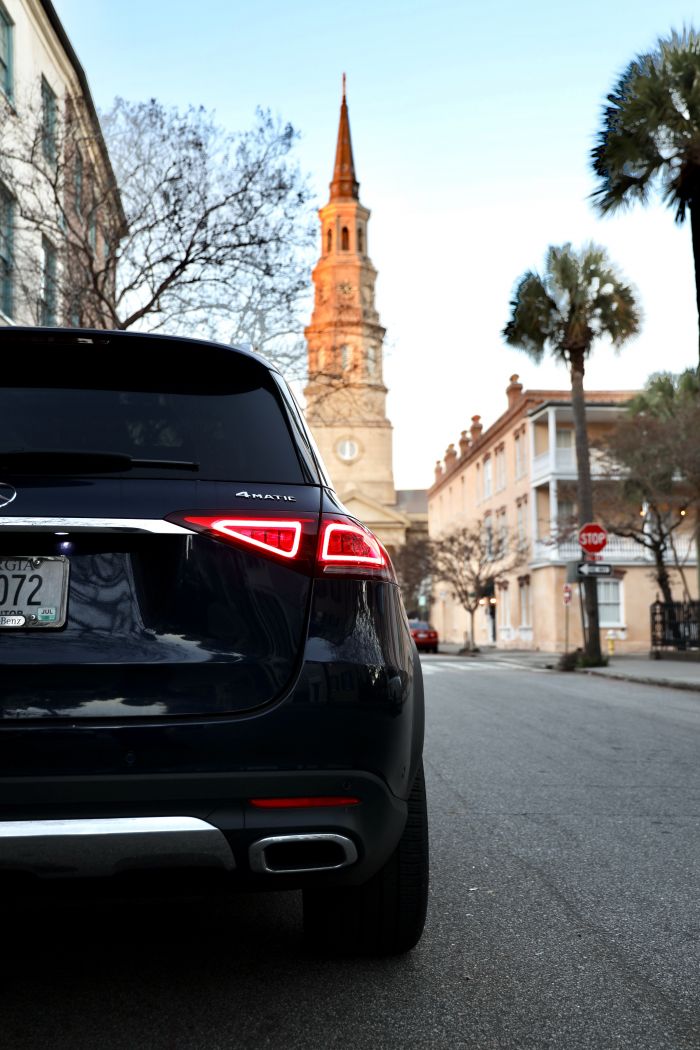 Stinson Carter