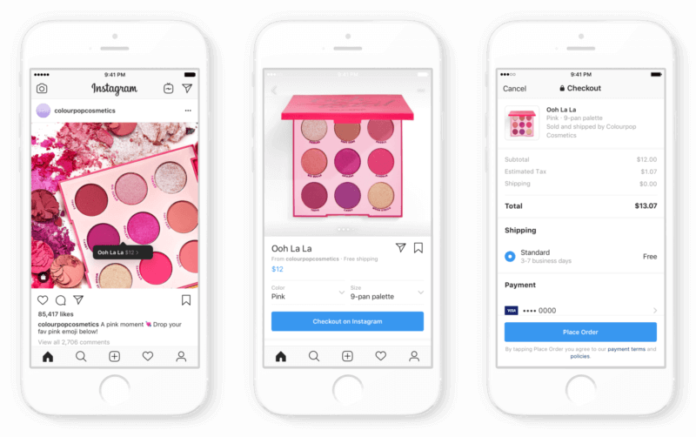 Are you aware that Stories on Instagram has more than 500 million active everyday users? Launched in the second half of 2016, this feature of Instagram has rapidly captured everyone's attention. So much so that today it has become one of the main mediums for brands to promote their businesses. The fact that more than 4 million businesses use Stories for advertising every month is a clear indication of the effectiveness of this medium. There are countless examples of Instagram campaigns that really worked and helped in turning around the fortunes of brands from around the world.
Stories on Instagram provide brands the opportunity to connect with users through engaging experiences. Brands can create creative videos, posts, and even text to capture the attention of their targeted audience that remain on their Instagram wall for 24 hours after posting. It is for sure a fun way to reach out to potential and existing customers and enhance their brand visibility.
If you have not taken up Stories to grow your brand or business as yet, it is high time you give this medium a serious thought. Let us look at how you can use Stories on Instagram to enhance your business profile, attract an audience, and increase your customer base, just as the brands do.
Changing the Game With Story Highlights
Ever since it was released in December 2017, Instagram Story Highlights has been nothing short of a game-changer for promotional purposes. Regular users use them as personal showreels to highlight their best moments. But when it comes to brands, Story highlights are a way to display their bio in an engaging style to those who land on their page. In other words, you can tell your page visitors about who you are and what you do in an interesting style to capture their attention.  
Well, that is not all. They are a means to ensure that your Stories remain available to your viewers beyond 24 hours. All you need to do is use the 'Add to Highlights' feature, and you are done! Yes, it can be as simple as that, and your audience can watch your content as and when they please.
Sharing unique uses or features of your products or personal stories related to the brand are great ways to engage your audience through Story Highlights.
Using Polls and Quizzes to Gain Advantage
One way to ensure better engagement for your brand is to know about the likes and preferences of your audience. This is where Polls and Quizzes can come to your rescue.
These features on Stories are a fun way to collect customer feedback. By using them, brands decide whether their business strategy resonates with the audience or not. Also, when you seek your audience's opinion, they tend to engage more with your brand as they feel connected to it.
When it comes to polls and quizzes, there are endless possibilities for you to create interesting campaigns and build brand loyalty.
Sliding Into Focus With Great Videos
If you consider web traffic today, you can not overlook the role of videos. Brands have been using Stories not just to share recorded videos but also live videos.
With so much happening in the virtual world of Instagram, brands do not want to miss out on anything that can help them stand out from the crowd and get discovered by new audiences. Videos provide them a cool opportunity for that.
Whether it's a pre-recorded video or a live one, you can highlight your brand or showcase your products in several ways. From showing behind-the-scene videos to showing customers what makes your product stand out from the rest or even interviewing an industry expert, you can focus on several aspects in your videos. Just maintain an engaging style and come up with compelling content, and the rest will fall into place.
Working With Influencers
Influencer marketing has been growing by leaps and bounds on Instagram. Stories are a great means for influencers to promote brands and products effectively. It didn't take long for brands to recognize the potential of influencers when it comes to brand promotion. And once they realized it, there has been no looking back for them!
There are two ways to go about while collaborating with influencers. One way is to ask the influencers to incorporate the product images and videos you share with them in their stories. The other way is to give them the freedom to create their Story content and feature your product or brand in them.
It is a simple yet effective way to allow people to discover your brand or product easily. Just make sure to collaborate with relevant influencers who are experts in their niche and whose style matches your brand. Also, they must have a good number of followers and a high engagement rate.     
Bringing User-Generated Content Into Play
You must have noticed that almost every brand encourages their followers to feature their products in their Instagram Stories and tag the brand. They do so to expand their audience base by leveraging user-generated content.  
Many brands even offer small incentives to encourage followers to share their experiences about their products. It is a rather smart strategy to promote a brand without being pushy. At the same time, it is an effective way to enhance your brand credibility.
Using this feature can save a lot of time and effort that you may otherwise spend in creating campaigns. Also, it is a matchless strategy to promote your brand effectively.
Promoting Stories Effectively
It is not enough to create Stories on Instagram. You need to promote your stories as well! But don't fret. Instagram gives you an option even for that.
You can run ads of your Stories in-between Stories from people that your audience follows. Brands make use of images as well as 15-second videos for this purpose.
If your ad has a compelling feel to it, you can draw your viewer's attention and make them click on your Story. Promoting your Stories can help you to build your brand awareness.       
Conclusion
Stories on Instagram are a great place to build your brand by engaging your audience. The strategies mentioned above are just some things that you can do on Stories to fulfill your purpose. But that doesn't mean you have to follow them all simultaneously. You can begin with something as simple as ensuring to post a photo to multiple Instagram accounts. Just make sure to do it regularly, and starting from that, you can expand to other strategies at your convenience. So, go ahead and explore the world of Stories on Instagram for your brand.