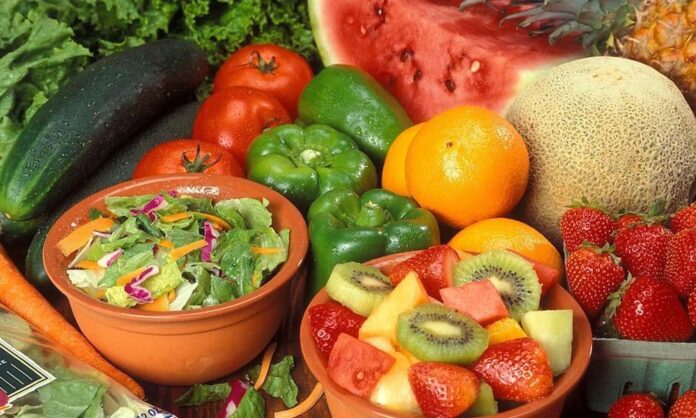 Weed is known for bringing on the munchies. When you're high, you're probably not thinking about the healthiest thing to eat. This can be annoying when you're on a diet.
There's no reason why you shouldn't be able to smoke weed and stay healthy. Plenty of healthy snacks can satisfy your hunger, even when high.
The trick is to have these snacks on hand before you start smoking. Here are some easy snacks and some recipes to help you stay on track with your diet.
Hummus is great because you can use it with a variety of snacks.
For those who want to stay ultra-healthy, it's a perfect dip for vegetables. Veggies that go great with hummus are carrots, celery, and snap peas.
If you're craving salt, hummus pairs well with chips or crackers.
Plain hummus is great, but if you're feeling adventurous you can add some roasted bell pepper, paprika, or garlic. Here is a recipe for basic hummus.
Hummus is another great option because almost everyone can eat it. It's vegan-friendly and doesn't contain nuts or other common allergens.
Once you've made your own hummus, you'll never go back to store-bought. It won't stay good for as long as hummus from the store, but it's worth it.
Hummus tastes best once it's been chilled for several hours. Make it a few hours before you plan on eating it so that it has enough time to cool down.
In a pinch, microwave popcorn will do the job. But that's not the healthiest option. Even pre-prepared stovetop popcorn has high fat and salt contents.
The healthiest and most delicious way to prepare popcorn is with an air popper.
All you need is popcorn kernels, an air popper, and an electrical outlet. The machine heats the kernels to the perfect temperature.
With a good air popper, you'll never have to suffer burnt popcorn again.
Toss the popcorn with a bit of salt and olive oil or melted butter. If you want to be super healthy, unsalted popcorn tastes great.
If you don't have an air popper, you can heat up kernels on the stove with a bit of oil and salt or other seasonings.
Preparing tacos takes a bit more effort than the other snacks on this list. When you're high, this can be a challenge.
To make things easier, have all the ingredients ready ahead of time so that you don't need much effort for preparation.
For the most authentic and healthy taco, use corn instead of flour tortillas. To prevent the tortillas from falling apart, heat up the corn tortillas before putting the toppings on.
The best thing about tacos is that everyone can build their own. You can go meatless if you want or make things interesting with some sauteed chicken.
Eggs and bacon make for great breakfast tacos. Sauteed vegetables such as zucchini, bell peppers, and even eggplant are great for a healthy alternative.
If you want to be super healthy, top the tacos off with some avocado and cilantro instead of cheese.
Nuts are much healthier than chips. They have a higher amount of protein. The salt contents also tend to be lower.
Buying pre-roasted and salted nuts can be expensive, and they don't taste nearly as good as homemade.
There are several different ways to roast nuts. Here is a guide detailing the different methods.
It takes a bit of trial and error to find the perfect mixture. Once you've gotten the hang of it, you'll never buy pre-salted nuts again.
On a chilly night, roasted nuts are a great warm snack. They also taste great once you let them cool and are easy and lightweight to pack on a trip.
It goes without saying that fruit is one of the healthiest snacks out there. It is the most natural and healthy source of sugar.
Berries, grapes, and pomegranate seeds are great fruits for snacking. Sliced apples and bananas are great for sharing.
If you need a bit more substance with your fruit, consider making a yogurt or peanut butter dip.
Conclusion
Staying healthy while smoking might seem like an oxymoron. With these healthy snacks, that doesn't have to be the case.