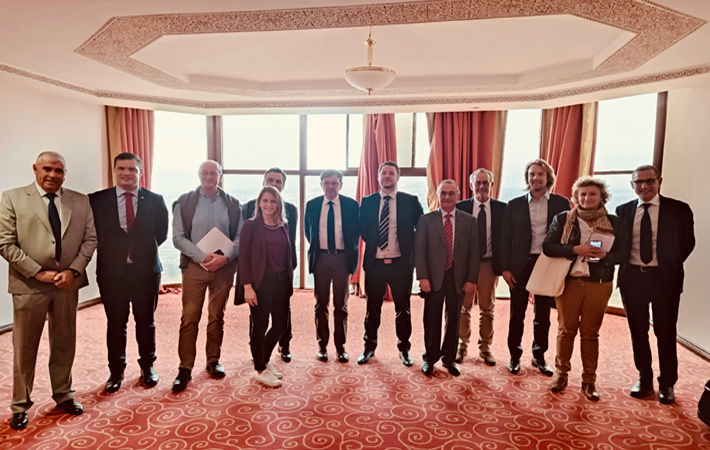 Morocco and France have very strong and historical ties in the textile and apparel industries. The Moroccan textile industry with its skilled yet not expensive workforce and the internationally well-known brands of France have been working together since a long time now, as per the French Textile Equipment Manufacturers' Association (UCMTF).
"Moroccan entrepreneurs have been trained in French business schools and textile engineers in French textile universities. The logistics are also very easy between the two countries; making transportation fast and reliable. This is why the French Textile Equipment manufacturers have been very active in this market for a long time but, due to the pandemic, most in-person travels have been cancelled for the last two years," UCMTF said in a press release
Recently, a textile conference was co-organised by both the countries, where five French textile companies, namely Alliance, Fil Control, NSC, Petit and Schaeffer Productique, were also invited. The French Chamber of Commerce and Industry, UCMTF were among the French organisers. On the Moroccan side, the investment club of Fès-Meknés, the Association of the Moroccan Textile and Apparel industries (AMITH), the Moroccan ministry, the textile school (ESITH), and the Moroccan technical textile association were the organisers.
"The partnerships between Moroccan and French companies are very important for both industries. As travels are again restricted, the next steps will, at least temporally, take place through teleconferences and the virtual presentations which are developed by the French Equipment Manufacturers," said Christian Guinet, secretary general of UCMTF, who attended the conference.
Fibre2Fashion News Desk (RR)