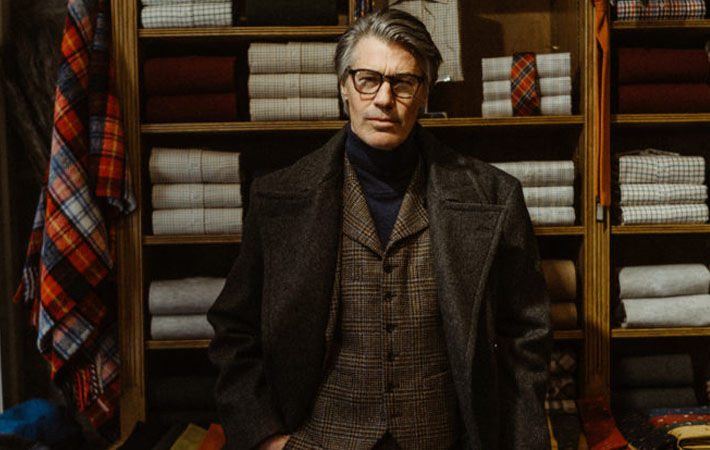 UK menswear brands
are taking full advantage of the opportunities of manufacturing expertise built up over centuries, to exhibit at the international men's trade show Pitti Uomo, according to the
UK Fashion and Textile Association (UKFT)
. The three-day fair scheduled to begin from January 11 in Florence, will meet the demands of international consumers.
The UK is home to a number of longstanding mills and manufacturers, artisan producers, skilled craftspeople and talented specialists in textiles, garment and leather production. While in many cases the best heritage techniques have been preserved, new technology and creative approaches are expanding the opportunities of what can be achieved. For menswear in particular, this creates a fertile source of inspiration for the kind of quality, luxury products that are coveted around the world, UKFT said in a press release.
Marina Iremonger, head of trade team consumer goods and creative industries at the department for international trade (DIT) in Italy, believes that it is the unique combination of heritage and tradition with contemporary design and innovation that makes UK menswear so special. "This has resulted in unique, quintessentially British products made with high quality fabrics and materials using local craftsmanship and global creative talents."
UK menswear brands are taking full advantage of the opportunities of manufacturing expertise built up over centuries, to exhibit at the international men's trade show Pitti Uomo, according to the UK Fashion and Textile Association (UKFT). The three-day fair scheduled to begin from January 11 in Florence, will meet the demands of international consumers.
"British fashion has always been at the forefront of creativity, especially menswear with several of the international talents of the past decade coming from its designer pool. As buyers, we also look at British designers for their most up to date perspective on sustainability and for designers that are very good at connecting with the younger generations through their social activism," Federica Montelli, head of fashion buying at luxury Italian retailer Rinascente, said
"UK men's fashion is about unique fabrics and longstanding traditions, but there is also a commitment to continuous renewal. The UK has been a leader in sustainability, demonstrated by the launch of the Campaign for Wool in 2010 by His Royal Highness The Prince of Wales and who has since go on to launch The Sustainable Markets Initiative. The UK and Italy have close links in this respect, collaborating on Sustainable Fashion Day, an event to showcase Lessons in Sustainable Fashion, confirming that sustainability and ethical commitments are the future of fashion and the planet," Gianluca Bauzano, a journalist for Italian daily newspaper Corriere della Sera, said.
Some of the Made in The UK menswear brands looking to the future this season at Pitti are John Smedley, Johnstons of Elgin, Dents of England, Hardy & Parsons, Fox, Loake, Pantherella, Sanders & Sanders, The Cambridge Satchel Co., Walker Slater, Westley Richards, New & Lingwood, Gloverall and Peregrine among others.
"Visiting British mills and factories as well as tradefairs, I have found a wealth of British knits and weaves and tartans, and seen British local craft revived by established and emerging brands. Upcycling and recycling practices implemented across supply chains, water efficiency in mills and factories, fair trade and support to local communities, are just a few of the sustainable clothing criteria, set out in the Textile 2030 agreement – a voluntary agreement supported by the UK government – which aims to engage the majority of the UK fashion and textile organisations in collaborative climate action," Iremonger explained.
Fibre2Fashion News Desk (RR)