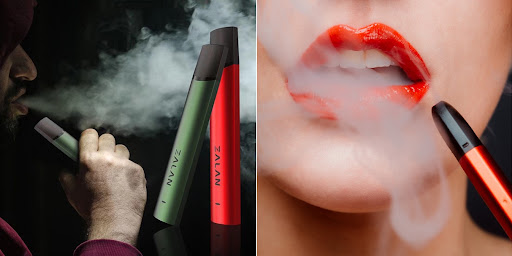 Vaping is having a big moment today. Many people switch to vaping due to its discreet nature and the fact it feels smooth on the throat while taking the taste buds on an adventure. 
Vaping as an industry is quite welcoming to beginners. It offers myriads of vape products that are easy to use and require no technical know-how: think of disposable vapes!
Disposable CBD vape pens are a buzzing trend in the vape market. As the name suggests, they are all in one, pre-charged vape pens that can be used for CBD vape juices. Once you run out of your liquid, you can discard or recycle your disposable pen with other electronics.
Unlike other e-cigarettes, disposable CBD vape pens are convenient, user-friendly, and cost-effective, making up a perfect choice for beginners. However, this doesn't mean that devices are totally intuitive or resistant to damage.
In this article, we'll guide you through how to use a disposable vape for the first time. Keep reading to make the most out of it!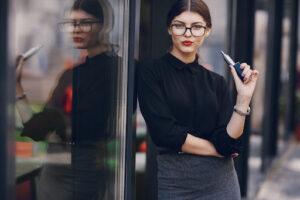 Check The Device Functionality
Depending on the brand, disposable CBD vape bars may or may not have a button to activate the device.
If your device has a button, you need to click on it before you try to inhale. As the button turns on the device, light illuminates, indicating that your device is ready to use.
On the other hand, if your device doesn't have a button, you can activate it by inhaling the e-liquid straightaway. The illumination of the indicator light, in this case, is a sign that your device is creating vapour. 
Simply put, you should understand the functionality of your disposable device shortly after purchasing to enjoy an efficient, confusion-free experience.
Inhale The E-Juice Steadily
When you activate your vape disposable, the battery powers the heating chamber, resulting in the heating of CBD juice residing in the tank. The heat then turns your juice into vapour.
If you are a beginner, we suggest you inhale steadily. Take small amounts of puffs at a time. This way, you can avoid feeling overwhelmed with deep inhalation, as it may otherwise be pretty uncomfortable for you initially.
Moreover, steady inhalation of CBD juice prevents the atomiser from overworking, ensuring its longevity.

Unlike regular CBD vape oil pens, disposable vapes are convenient because they do not come with a hassle to recharge or refill. 
If you still make the mistake of recharging your disposable device, you may end up compromising its safety.
Make Sure To Dispose Safely
As already mentioned, you can discard your disposable vape stick or vape pen once you have finished your CBD vape juice.
Of course, it's okay to throw it away in any garbage bin; nevertheless, you should dispose of the device at the Hazardous Materials Management Facility near you to ensure environmental sustainability.
Bottom Line
Disposable CBD vape pens are the latest trend that will stay here long, thanks to their compact design and easy functionality. For anyone who is a beginner, buying a disposable pen online and making the right use of it can help ensure a quality vape experience. So, what are you waiting for? Get your hands on *one* to step into the vaping world like a pro!