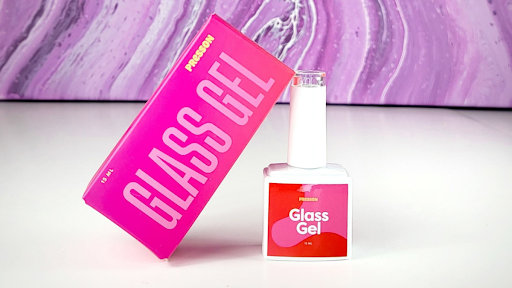 What are the steps you follow while giving yourself a gel manicure at home? Applying base coat and two coats of color nail polish, that's pretty much all, right? If your manicure looks like this, let us tell you that you are missing an important step, i.e., applying a top coat for gel nail polish. The topcoat acts as a seal for your gel nails that protect your newly manicured nails.

Skipping the topcoat while doing a manicure at home can really affect the wear and look of the nail polish. If you have even got a manicure at a salon, you must have noticed that the last step of their service is always applying a topcoat. A top coat nail polish can be applied for many reasons. Most regular nail polishes require a topcoat for and here's why?
Lasting performance
If you want your clients to enjoy a lasting experience with your gel nails, or you are applying gel nails at home, you must finish off with one layer of topcoat. Topcoat enhances the life gel nails. Apply a thin layer of topcoat for ideal protection against water or any other substance that peels off the polish. With a strong topcoat, you get to seal the tips that usually start to peel off after 2-3 days. 
Power protection
The nail artist always makes sure that they seal all manicured nails with a nail polish gel top coat. The topcoat not only increases the life of your gel nails but it also proves to be effective in maintaining long-lasting color. You must have noticed that the color of the gel nails starts to change as time passes. But with a combo of gel nail polish and topcoat, you have the best protection. The top coat also protects against UV rays that can damage the color. 
High shine effect
Always wondered why can't you achieve salon-like shine when you apply gel nails at home? That magic shine you are looking for is the topcoat. Topcoat gel polish offers enhanced shine. The shine gives an impression of newly manicured nails, even if it's several days old. 
Is it really necessary to apply a topcoat? 
Now you are well aware of the benefits that a topcoat provides to your freshly painted nails. The benefits are to answer the question of whether you need it or not. If you want your nail polish to have an even texture, and should stick together for a long period of time, then the answer is yes. It is advisable for a woman who wears nail polish to finish off with a top coat for a high shine and glossy appearance. 
Conclusion: if you are expecting the above-mentioned benefits from a top coat for gel nail polish, then buy it from a top brand. You can check out the videos uploaded by brands to get an idea about their performance.