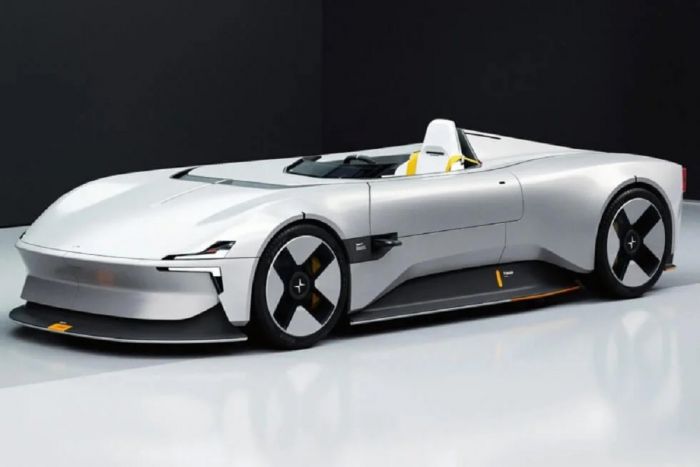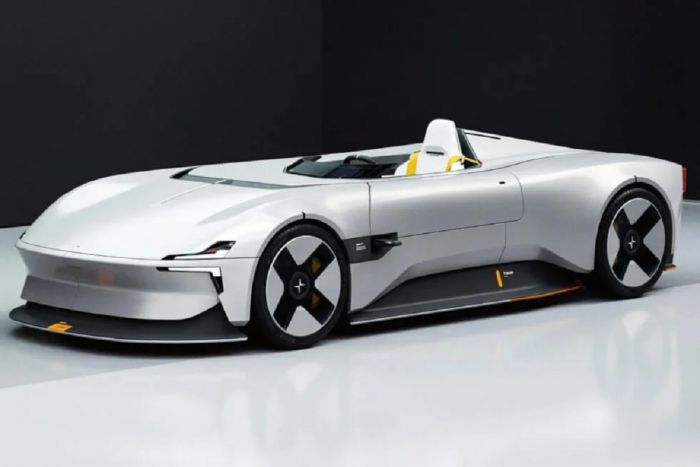 From JustLuxe Content Partner MensGear
Last month, we gave you a glimpse at a roadster concept from Yi-Wei Chu. The Polestar Adaptor 006 is a sleek EV with unique doors that open upward. However, we complained about the placement of its driver's seat, which was on one side. To our surprise, a follow-up proposal called the 1:1 copies the layout but flaunts a slightly different silhouette.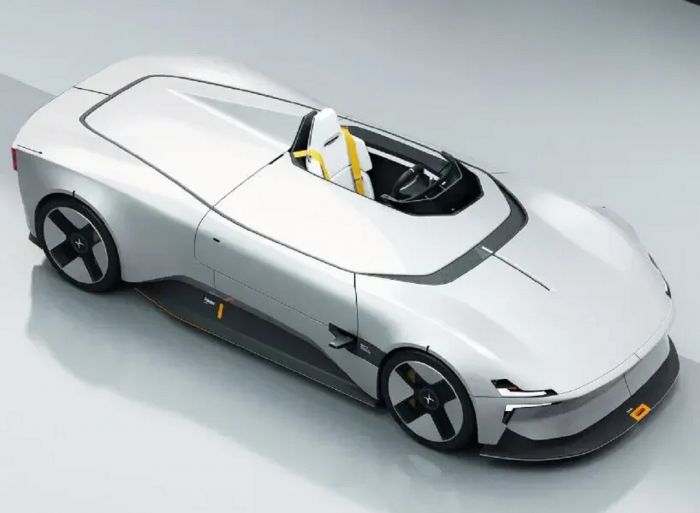 Images courtesy of VoyagerCo.
The latest take on a green Barchetta comes from Jeroen Claus of VoyagerCo. We somehow think there might be some plagiarism involved here. Nonetheless, imitation is the sincerest form of flattery, as they say. Aside from the sharp clean lines of the bodywork, there are some excellent features in the mix.
According to the designer, the Polestar 1:1 uses flax fiber panels to keep weight and promote sustainability. Although composites would have offered exceptional durability, the natural material is an eco-friendlier option. As the name hints, it's capable of an equivalent power-to-weight ratio.
There seems to be ample room to seat up to four, but the concept artist shares why it is a solo affair. Claus explains that the Polestar 1:1 is an "aim to bridge the gap between the physical and digital dimensions and an experience in which all senses of the driver are treated to an enormous experience."
A small windscreen directs air over the cockpit, but there is nothing to shield you from nature's fickle tendencies. The Polestar 1:1 features a digital instrument panel. Telemetry is also viewable on the accompanying helmet with an integrated HUD.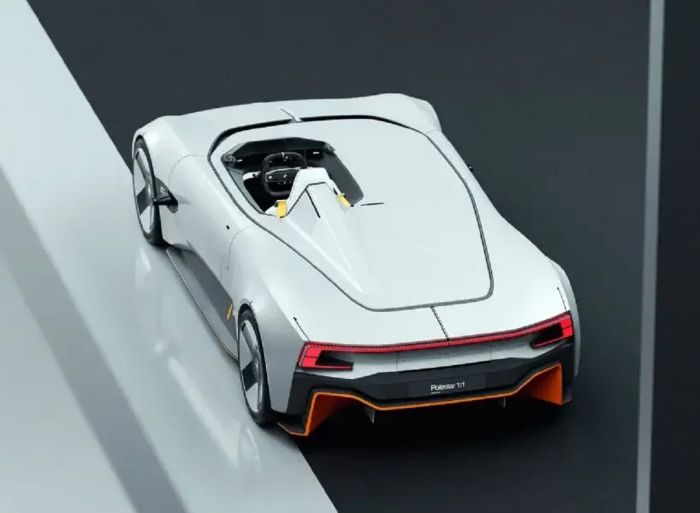 Since the automotive industry is gradually shifting to electric powertrains, we might eventually see models like the Polestar 1:1 become reality. For now, it's an exciting glimpse of the future.
More From MensGear: