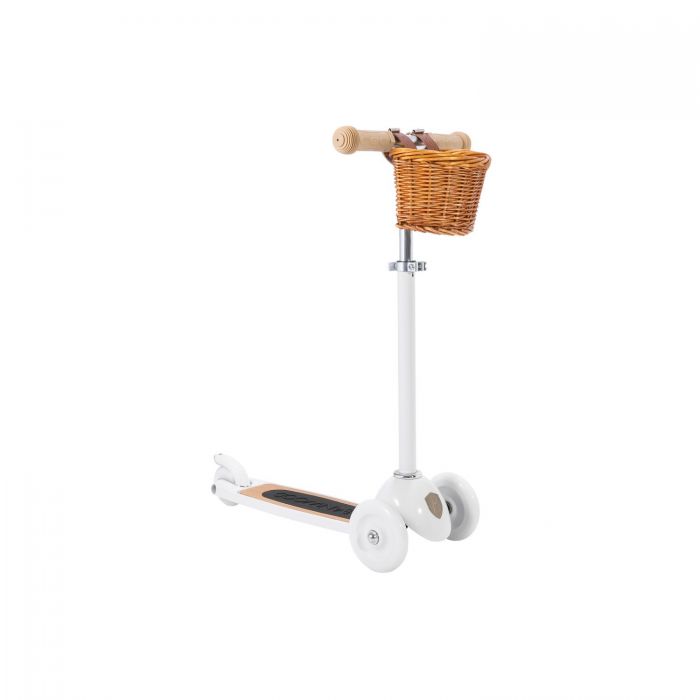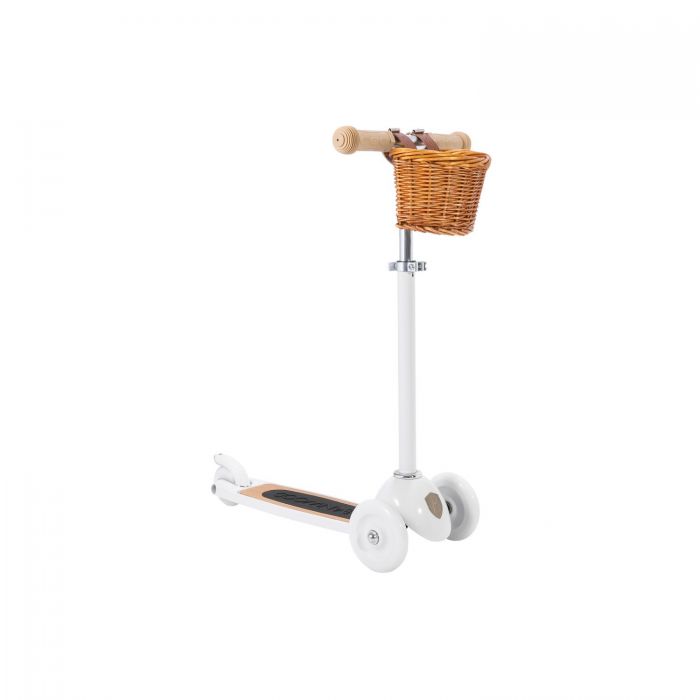 Banwood
Swift, small, and seriously fun to ride, scooters are an immensely popular mode of transport for adults and children alike – and for toddlers they are a dream toy, allowing them to burn off lots of energy, whilst also moving with the speed and autonomy they crave.
Parents adore them too because they'll absorb a child for hours, build psychomotor skills including coordination and balance, and slash journey times, without the need to resort to a pram. Little wonder that scooters are consistently one of the most requested and purchased toys for kids.   
The market for scooters has burgeoned over the past few years, and the commensurate proliferation of different models can be a bit bewildering. As a parent, confronted with a plethora of brands, it can be difficult to know which one to go for. There are dozens of scooters available at a wide range of price points, but choosing the right one for your toddler is crucial. Even a two-year-old can pick up some serious speed, so you should look for a scooter that's safe, secure and durable – and that's built to last so they can keep enjoying it as they grow. It is worth thinking about the materials, the steering, and the brake – all these design aspects will affect how smooth the scooter feels, and how well it takes corners. I'd also argue that it's vital to check the weight of a scooter, and to ensure it has height adjustable handlebars so that it can grow with your child.
If you're not sure if your toddler will take to scooting, it can be tempting to start off with a cheaper model. However, having road tested a wide selection with my three-year-old daughter, at a range of price brackets, I'd advise against this. The cheapest scooters for kids tended to be clunky, rickety and heavy – which you'll seriously regret when you're lugging it home with your toddler on the other arm.
Of all the scooters my three-year daughter and I tested, our favorite was the Banwood Scooter. This smart little three-wheel is built to keep your kids riding safely, featuring non-slip tape on the lovely plywood scooter deck, with height adjustable T-Bar handle and an Easy Ride Steering System. The classic design and retro aesthetic makes her look super stylish as she is zooming along, and it comes with an adorable wicker basket to store all of her most precious treasures and trinkets. I cannot count the number of compliments that we have received whilst out and about: it is the ultimate in form and functionality. 
Little wonder, considering that Banwood is a family-owned lifestyle brand with a passion for creating high-end products for children, with an emphasis on safety, quality and timeless design. The company's founders – Juan Manuel Torralvo Castro and Frida Jonsby – met in Germany, where they realized that Frida's eye for design and Juan's family history of manufacturing made a great match. The Banwood concept ensued from a shared interest in bikes and a desire to harness that into a new venture. Influenced by Scandinavian design, simplicity, minimalism, and functionality underpin the Banwood creative process.
The Banwood 3-wheel scooter, with its timeless Scandinavian vintage style that fuses durable elegance with safety and stability, is the very best children's scooter in the world.
Banwood Scooter, $175 USD
To purchase, please visit: banwood.com/en/scooters/
.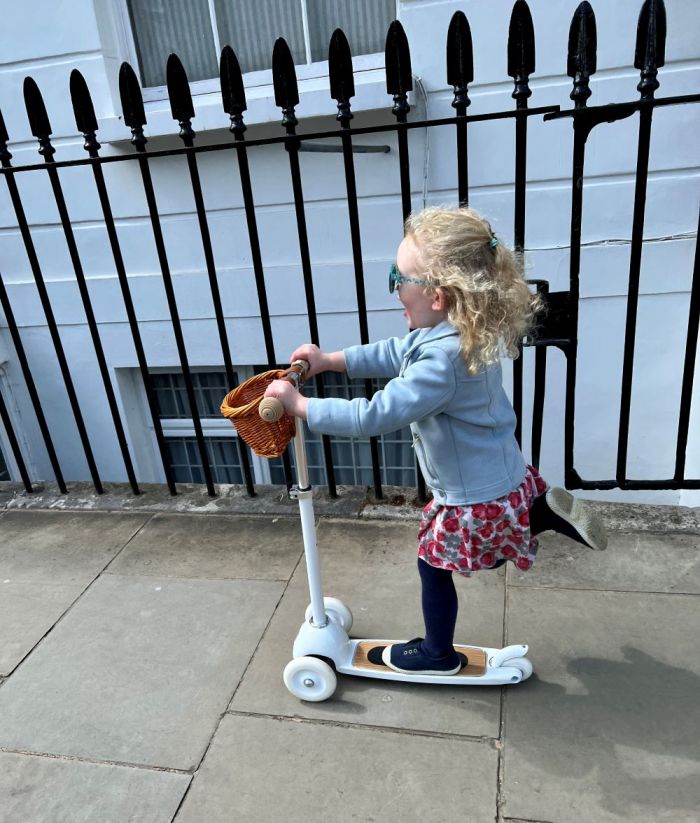 Elisabeth Rushton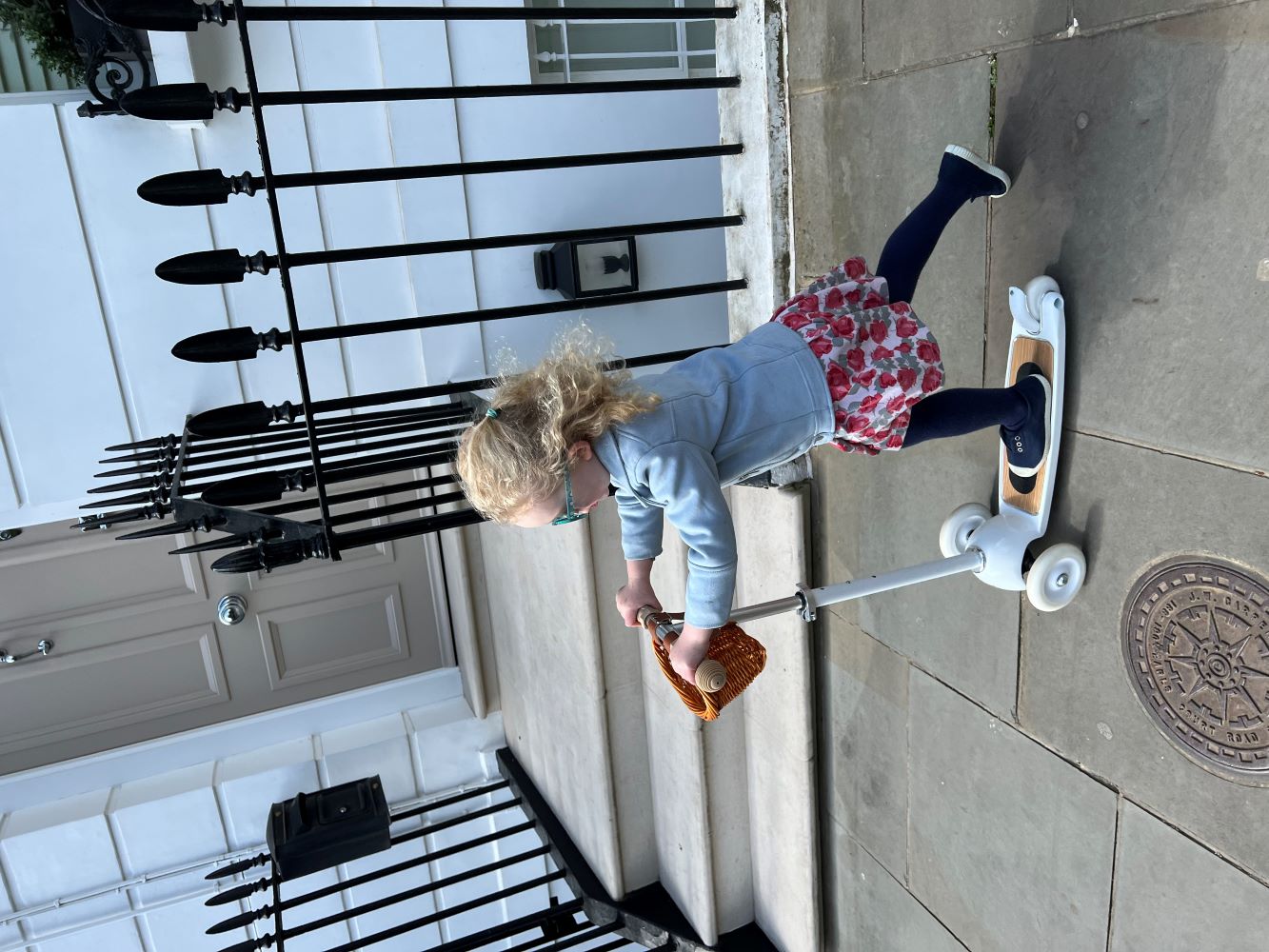 Elisabeth Rushton