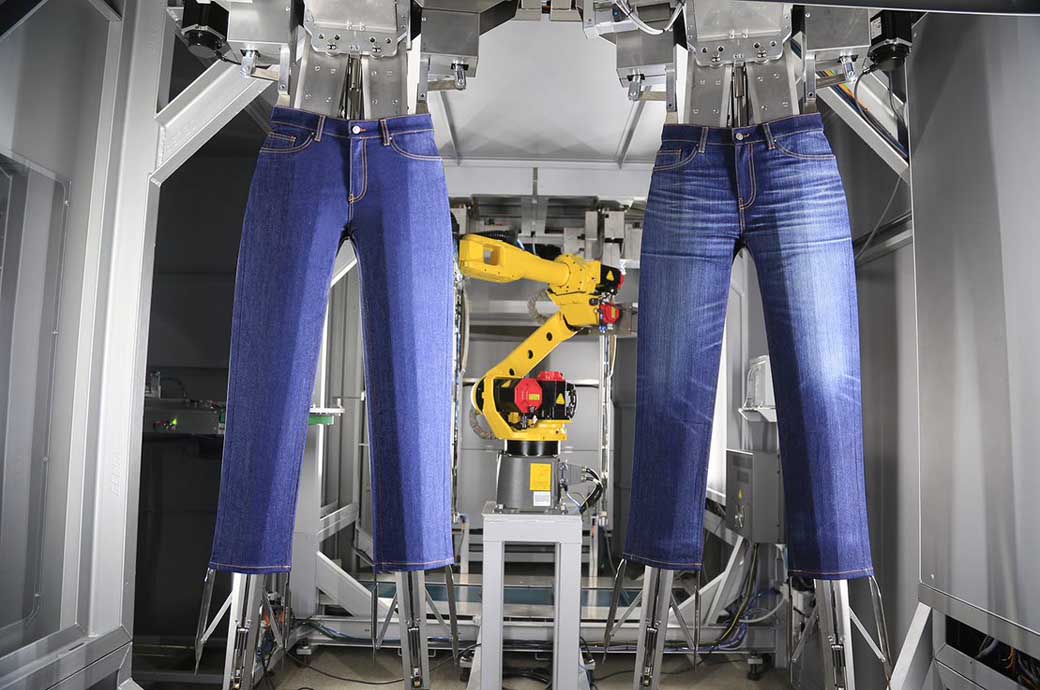 Jeanologia, a leading Spanish company in the development of eco-efficient technologies, will present, at its booth H14 C208 at ITMA 2023, new technologies and production processes which give way to a new era in the textile industry with no water, no waste and zero discharge.
The company will surprise attendees with demonstrations of its technologies to show how it is possible to achieve an authentic and fashionable product in an environmentally friendly way, aligning profit, people and planet.
Jeanologia, a prominent Spanish company specialising in eco-efficient technologies, is set to showcase groundbreaking advancements at its booth H14 C208 at ITMA 2023 in Milan, Italy.
These innovations herald a new era in the textile industry by offering solutions that eliminate the need for water, minimise waste, and achieve zero discharge.
At ITMA 2023, Jeanologia will display the keys to enable a change of direction in the textile industry, moving from the era of water to the era of air through disruptive technologies.
From design to production and from the fabric to the finished garment, the company will enable a paradigm shift in garment finishing with the integration of its technologies, reducing the use of water to a minimum and enhancing the use of air in production processes.
Thus, at its stand, it will demonstrate how it reduces the use of water to the minimum in order to age garments naturally using air with its revolutionary Atmos atmosphere washing. A new milestone achieved due to its G2 ozone technology and its INDRA patented system that eschews the use of water, chemicals and pumice stones to achieve an authentic vintage look.
It will also unveil its latest developments in advanced lasers for garment finishing which has positioned it as the fastest laser technology on the market. Up to 40 per cent faster than other lasers, it achieves maximum productivity, reduces operating costs and accelerates time-to-market to ensure the lowest cost-per-garment, the company said in a press release.
In addition, it enables more efficient energy management, simplifies processes and offers infinite design possibilities with high quality authenticity and perfect reproducibility.
For Enrique Silla, president of Jeanologia, cost reduction is essential to enable the sustainable transformation of the industry. In this regard, he highlighted the importance of hyper-automation to make sustainable production scalable and ensure the best possible return on investment.
Other technologies contributing to the paradigm shift in the textile industry are Jeanologia's eco-efficient DancingBox 420 high-speed water washers. Thanks to its patented system, they attain better product abrasion in less time and with less water, achieving higher productivity, while improving the performance of e-Flow, its technology based on air nanobubbles to transport chemicals to the garment instead of water.
Finally, with H2Zero, the company comes full circle by repurposing the small amount of water needed for garment finishing. A closed-loop water treatment system treats water without chemicals, leaving it in optimal conditions for later reuse, thus completely eliminating discharge from the textile industry, the release added.
By integrating and connecting all of its technologies in Laundry5.Zero plants, the company facilitates new production models that bring about five benefits for a new era in the textile industry: eco-efficiency, cost-neutrality, scalability, agility and digitalisation.
Jeanologia will attend ITMA 2023 as a finalist in the ITMA Sustainable Innovation Awards for Denim Moda's Urban Factory project. In addition, Begoña Garcia, product manager at Jeanologia will participate in Planet Textiles 2023, the international conference on sustainability organised by Sustainable Apparel Coalition).
Specifically, Garcia will speak on 'Life Cycle Assessment (LCA) Data Collection in the Supply Chain: Why it Matters and What it Means for Manufacturers' panel, focused on driving sustainability improvements in all supply chains.
Fibre2Fashion News Desk (RR)