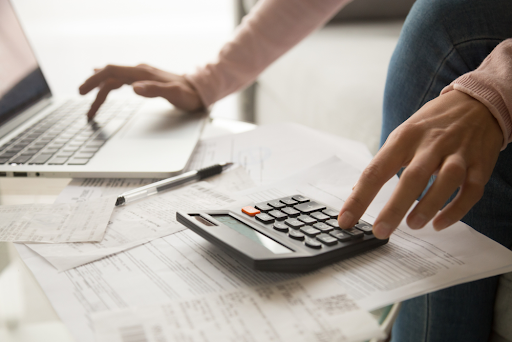 People more often think of refinancing their homes when they want to bring changes in their loan terms. It is usually to bring ease in their mortgages. This article will talk about what refinance is and when it is the right time to do it. 
What is a refinance?
When an individual revises the loan terms and needs some changes in the agreement, they may want to refinance. The reason for refinancing a home may differ from wanting to lower the current interest rate, to change their loan term, or to change the payment dates. They may wish to bring modifications to loan terms due to economic situations. Refinancing can allow you to lower the monthly payments by increasing the loan term and vice versa.
Refinancing replaces your current loan term with a new one. Your new monthly payment after refinancing can be calculated using a refinance home loan calculator. Based on the type of loan you are currently paying, refinancing may get a new interest rate, different principle balance, or a new repayment term.
You may refinance in two ways:
Term and rate refinancing

Cash-out refinancing
Term and rate refinance
This refinancing type allows you to modify the interest rate or the loan term that you have to pay off. If you are wondering "when should I refinance my mortgage", this is the right reason to do it. Expanding the loan term helps you to get a lesser monthly payment amount. But an increased loan term will make you pay a greater interest rate. If you want to pay the loan faster, the monthly payment amount will be increased. However, you can save on shorter loan terms. 
Refinancing also gives an option to access a lower interest rate. However, refinancing will not change the amount of money you borrowed actually. 
Cash-out refinancing 
A cash-out refinancing option is for the ones who want to obtain some cash from their existing loan. Cash-out refinance takes the accumulated cash out of the mortgage. This type of refinancing enables individuals to use their current mortgage to get cash. They may use it to pay other debts. In other words, cash-out refinancing allows the individual to get cash by increasing your home loan's base amount (principle amount). 
Who can qualify for the refinancing
Irrespective of the type of refinancing you want to go for, it is important to remember that not everyone can qualify for it. Based on the type of lender, there are certain requirements to meet. 
The following factors are important to keep in mind. 
Credit score: Lenders take a look at your credit score before offering you to refinance. Your score should meet the criteria. 

Equity: Lenders often want the equity in your home to be more than the cash you want to withdraw. It can differ according to the type of loan and lender. 
When is the right time to refinance
If you are unsure of the decision to refinance, you may use the refinance home calculator to find out whether it will be right or not. Consider refinancing if you want any of the following. 
During the years of your loan term, the interest rates may vary. You may choose to refinance if the interest rates drop due to the market conditions. 
Need of greater or lesser payment per month
If you need to pay lesser or greater monthly amounts as compared to what you pay now; it can be a good choice to refinance. 
When you need savings for emergencies
Sometimes there is a need for some sum of money to pay for emergencies. Refinancing can help you pay other debts with money accumulated through what you have paid. 
Use a refinance home calculator at Preferred Rate to find the sum of money you'll pay depending on all parameters.