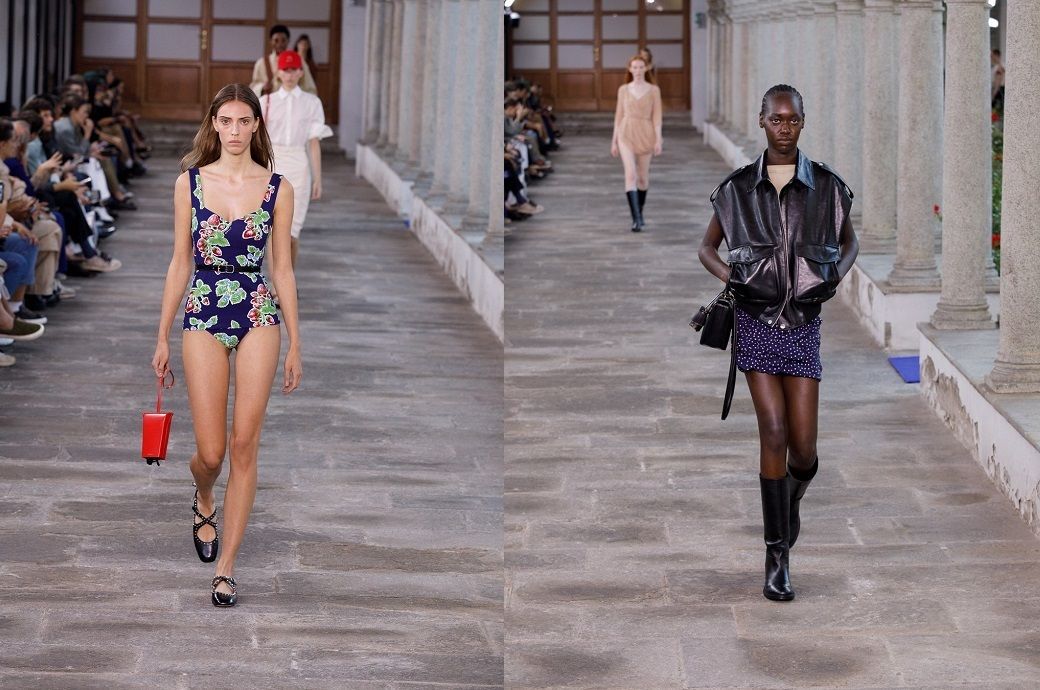 The Milan Fashion Week 2024 witnessed a plethora of designs that ranged from the fantastical to the edgy and sensual, thanks to collections from brands including Bottega Veneta, Bally, and Dolce & Gabbana.
Designer Matthieu Blazy from Bottega Veneta presented a collection inspired by the fantasy maps found on cereal boxes during one's childhood. The runway showcased oversized intrecciato bags, exaggerated hips on dresses, and enormous leather pom-poms. The collection aimed to capture the spirit of both urban life and beach getaways, making it a standout amongst more city-focused collections.
The Milan Fashion Week 2024 showcased a diverse array of styles from various brands.
Bottega Veneta's Matthieu Blazy made a mark with a whimsical collection featuring oversized intrecciato bags and exaggerated clothing proportions.
Bally's Simone Bellotti's debut line modernised office basics, while Dolce & Gabbana focused on lingerie-inspired pieces.
Swiss luxury fashion house Bally is looking to attract a younger, edgier clientele. Simone Bellotti, Bally's new designer, made his debut with an innovative line that included office basics with a tailored flair—such as midi skirts with a bias cut and leather blazers. Bellotti also paid homage to Swiss culture, incorporating leather-clad cowbells on bags and edelweiss on chain mesh pouches.
The Dolce & Gabbana show was a feast for the eyes, with dresses designed to offer hints of lingerie underneath the fabric. The designers also gave a nod to the bodycon trend, featuring looks with sheer stockings and garters. Runway stars like Ashley Graham and Naomi Campbell took the lingerie-inspired theme to another level.
Italian designer Sabato De Sarno made his Gucci debut with the 'Gucci Ancora' collection, featuring simple yet captivating silhouettes. The runway was awash with pieces that spelled both luxury and comfort, including a floor-length overcoat, white tees, and shorts cinched with a 'GG' belt. The collection also showcased hoodies embellished with Gucci lettering, which were paired with dark red leather bottoms, leather jackets, and pullovers adorned with large collars and ornaments.
Meanwhile, iconic 90s German supermodel Claudia Schiffer closed the Versace Spring 2024 show wearing a floor-length green and silver checkerboard dress.
Armani's show commenced with a neutral palette featuring shades of silver, taupe, black, and grey. As the runway progressed, it transitioned into an explosion of colour, displaying shades of green, blue, purple, and pink in a versatile range of garments—from flowing skirts and shorts to bra tops, bandeaus, and sheer blouses.
Fibre2Fashion News Desk (NB)