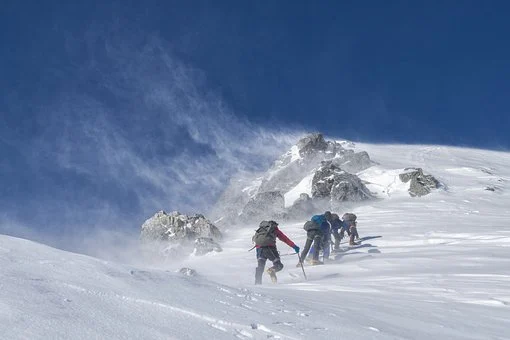 If you want to rejuvenate your nerves and get that adrenaline flowing this season, Khuiten peak is the best option you can choose for your adventure. As per reviews of trekking enthusiasts, Khuiten peak is explored by a large percentage of people who study the sheer mountain every year. With a height of 14,350 ft, Mount Khuiten is the highest peak in Mongolia and attracts both new trekkers and experienced mountaineers who aim to reach the summit. This peak is within the Altai Tavan Bogd National Park and offers incredible views of Russia, China, and Kazakhstan from the top. Its base camp is right beside the Potanine glacier, which is 16 km long. But apart from these details, you will need to find out a lot more if you want your khuiten peak expedition to go right.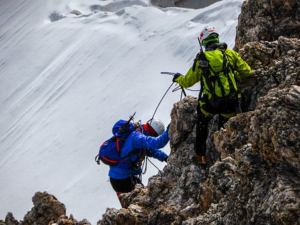 Physical Fitness Preparation for Khuiten Peak Trekking
Even though Khuiten Peak is an easy, scenic, cultural trek, you should still train for it. The more prepared you are, the more incredible and convenient your adventure. You require a solid base of endurance, strength, and proper cardiovascular conditioning. Working out daily or five times every week does not ensure that your system has the conditioning needed for the Khuiten Peak summit. Many people who have the endurance for running a marathon often fail to summit high-altitude peaks. 
Hence, standard cardiovascular fitness is certainly not adequate. Climb 3,000-3,500 steps on consecutive days, carrying up to at least 35-45 lbs. Also, make sure that you are free of any injuries and in good health. Do you have any underlying health conditions? Then consult with your health professional and indulge in some fitness activities.

Cardiovascular weight training

– anaerobic workouts without carrying packs 
Strength training

– Weight lifting and pull-ups for strengthening the core and lower body
Climbing conditioning

– speed walking, pack-loaded uphill hiking, and stair climbing

Flexibility training –

Yoga, aerobics, free-hand exercises
Most people need to train for Khuiten for a span of three to four months specifically. During the training, ramp up your time of hiking, elevation gain at about 10% each week, and distance to build your trek-specific condition slowly and steadily. Trying to haste will only double the risk of training injury and act as an obstacle in your trip. Do not hesitate to seek guidance from a trekking or fitness expert.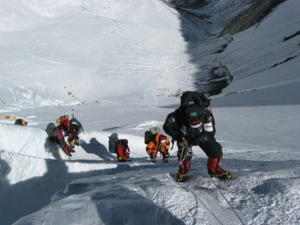 The Best Time to Visit Khuiten
Another aspect that will need your attention is the perfect time to head for this journey. Climatic conditions can hugely influence the experience and safety of your trekking adventure. The ideal year for climbing the Khuiten Peak is between June and August. The trek of Khuiten can take somewhere between ten to fourteen days based on the number of stops you will have on your way. It is worth setting some spare time aside to see and experience the way of life and the culture in this mesmerizing part of the planet.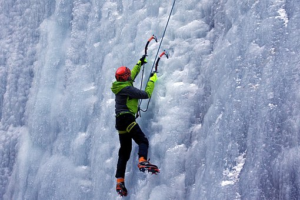 How to Reach Khuiten Peak
How can you forget the itinerary when you are planning for Khuiten Peak trekking? A perfect itinerary will be –

Take a domestic flight departing from Ulaanbaatar to reach Olgi, the highest province in Mongolia, and reach the Altai Tavan Bogd National Park for an overnight stay. 

The next day, you need to trek about 16 km to reach the base camp at Potanine glacier 3095 mt. 

Ascend the Mulchin Peak from the base camp in about 3-4 hours on the third day. 

The next day, you can either take a break or reach the Khonog Tolgoi at 3775 mt, known as the high camp. 

Start your journey very early in the morning to reach Khutein Peak, and the next day is for descending from there.

Keep the next two days for visiting the White River Valley, which takes around seven hours to trek and Sagsai village, eagle hunters. 

It's time to reach Olgi city to catch your flight home. 
Things to Carry 
Do not forget to carry the right climbing gear for your trek because trekking becomes next to impossible for both new and experienced mountain climbers. 
Essential thermals, full-sleeve trekking shirts, warm hand gloves, fleece liner, both lightweight trousers and waterproof over pants, woolen socks, down jackets, and water-resistant hooded jackets are necessary

Sunglasses, spare glasses are a must to protect the eyes

Both snow trekking shoes and light boots for walking are mandatory.

Do not forget the essential medications, bandages, antiseptic handwash, wet tissues

Always keep ample dry foods, plenty of water, flashlights, torches, anti-mosquito spray, extra pouches, binoculars, and cameras. 

A good map, compass, and knife always come in handy. 

Last but not least, all the emergency contact numbers and confirmation copies from the insurances. 
The Bottom Line
The route to the Khuiten peak summit is quiet and full of greenery. From wide landscapes, green patches, snowcaps to polite native people, you can experience a paradise on your way. After summiting Khutein, you can also summit Nairandal at 4082 mt. It is famous as the friendship peak due to China, Mongolia, and Russia meeting here every year. The trekking will also allow you to meet Mongolian eagle hunters, Khazakh and Tuvan herders' camps, and visit Terelj National Park. What more can someone ask for? Is your adrenaline already rushing? Then keep all these points in mind and plan to win the hugest Mongolian peak, Khuiten.