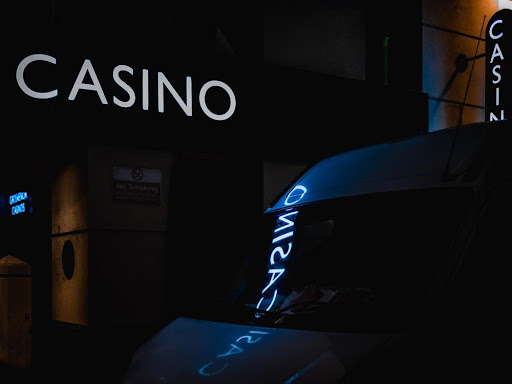 There has been a huge amount of hype and talk about the ever-growing online gambling sector across North America. As legal sports betting and online casinos become more and more prevalent, everyone is looking to get in on the action, whether this be at regulated casinos that offer player protection, or less controlled providers such as non-GamStop casinos.
This has led to some very lofty valuations for any type of company that is involved in the gambling space. A lot of potential investors are put off by these hefty prices despite wanting to get involved in this sector in some way.
One of the areas that is often overlooked when it comes to the gambling space is businesses relating to the treatment of gambling addiction. As states expand gambling options, there will more than likely be a corresponding increase in the level of addiction numbers.
People have never had easier access to different forms of gambling due to the prevalence of legal online offerings. This article will look at how different countries currently handle the regulation of the online gambling space and the role that responsible gambling has in each of these markets. 
Heavily Regulated Markets – The UK and Sweden 
Perhaps the two online gambling markets that are most heavily regulated are those in Sweden and the UK. The UK Gambling Commission (UKGC) is in charge of regulating UK operators, while the Swedish Gaming Authority controls the Swedish market very tightly. They are both seen as being very restrictive when it comes to the types of measures that are in place on players and operators alike.
There were significant deposit limits in place in Sweden over the course of the COVID-19 pandemic and it looks like they will return in some shape or form in the coming months. With the UK government currently reviewing gambling legislation in the country, there has also been talk of introducing very strict deposit limits until players undergo extensive affordability checks.
There are also plenty of curtailments on the types of features that certain games can offer. For example, there are spin timers in place on slot machines to slow down the spin speeds. You also have different types of limitations on payment methods. The UK no longer allows people to use a credit card for gambling-related purchases, which has driven some players to seek out non-GamStop casinos as a more liberated alternative for online gambling.
Finally, both markets have extensive self-exclusion offerings in place. This is carried out through GamStop in the UK. Every UKGC license holder needs to be a part of GamStop. If someone self-excludes through GamStop, this will instantly cover every single UKGC licensee. A similar type of self-exclusion offering is in place in Sweden called Spelpaus. Once someone has self-excluded, there is no going back until the time period has elapsed. You have eon way to reverse this exclusion period. 
Medium Regulated Markets – Germany and Holland 
There are some regions that have only recently decided to regulate online gambling in an organized fashion. While for many years people in the likes of Germany and the Netherlands were using offshore online gambling sites. Unlike casinos not on GamStop, these markets have since been regulated by the state.
There is more of an exploratory approach being taken in this regard as the authorities are waiting to see what works well and what can be improved upon. There are the likes of transaction limit and spin timers in place, as well as some minor limitations when it comes to game options.
The German authorities currently do not have a mass self-exclusion service in place. Instead, problem gamblers who want to block themselves from an online gambling account still have to do so individually with each site rather than doing it all at once.
The Dutch authorities are looking at having a process in place that will be linked to a person's international ID. Therefore, if the person wanted to self-exclude, they might be able to do so through this international ID. 
Light Regulations – MGA and Curacao 
You then have some online gambling markets that are very loose and do not have too many restrictions in place. According to non-gamstop-casins.com, this allows for casinos not on GamStop to effectively operate in a manner that suits them. The Malta Gaming Authority (MGA) is a commonly seen regulator for gambling sites focusing on the European market. They are a solid regulator but do not have anywhere near as many restrictions in place as say the UKGC.
The government of Curaçao will license a lot of sites but does little to no oversight. While the MGA license does carry some weight when judging the respectability of an offering, the same cannot be said for a Curacao license. Neither of these regulatory bodies has any sort of mass self-exclusion in place. Therefore, it will be up to the individual gambling sites to offer responsible gambling tools for people to utilize if they are having issues. 
Unregulated Markets and Non GamStop Casinos
Finally, you have some markets where there are absolutely no regulations. These gambling sites will not have any form of licensing. A significant portion of these platforms will likely be scams or unsafe to use. People should avoid these non-GamStop casinos at all costs. You will also rarely find an unregulated platform that has many if any responsible gambling tools. 
What is the correct method? 
There are pros and cons associated with each of these approaches to gambling regulation. Some of these regions are more on the side of protecting players, while others prefer to give more freedom to players. As the North American online gambling sector expands, it is likely that more questions will be asked with regards to the regulatory direction that states are going to take.
It would not be surprising to see more restrictions eventually coming into place if addiction numbers start to rise significantly. This could present an opportunity for those parties how are developing the likes of mass self-exclusion software, responsible gambling tools, addiction treatment center, and monitoring tools.