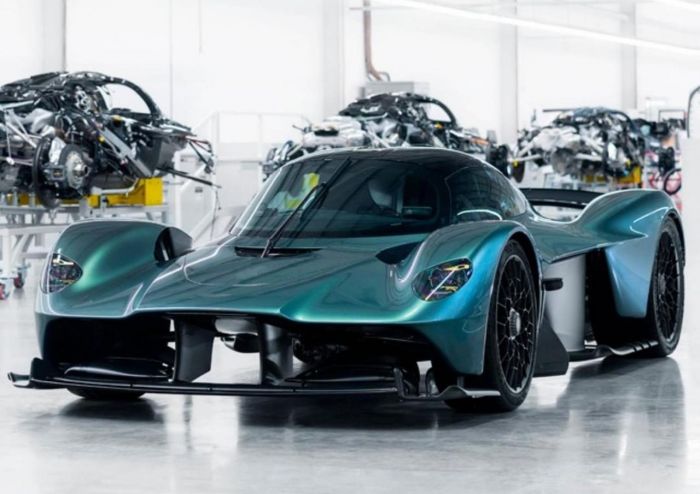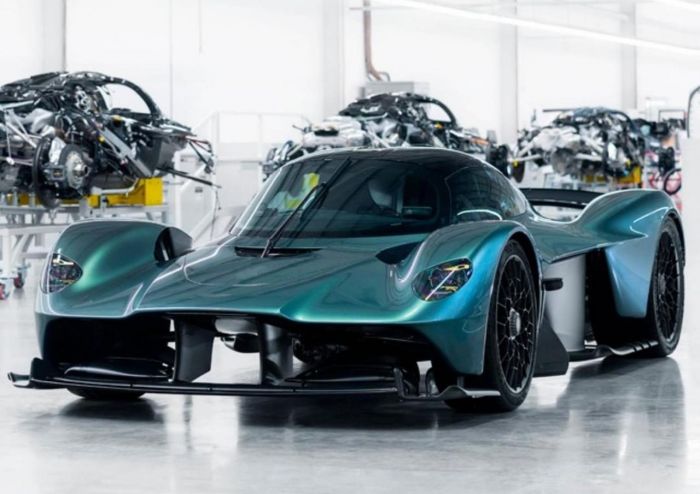 From JustLuxe content partner The Supercar Blog
The Aston Martin Valkyrie production is in full swing, and the first customer cars are now complete and ready for delivery. Here are a couple of images of the production line and one of the finished Valkyries.
The Valkyrie is a joint project between Aston Martin and Red Bull Racing. It has had its fair share of delays before production could finally kicked-off earlier this year. Soon, a few lucky owners will receive the keys to their hypercars.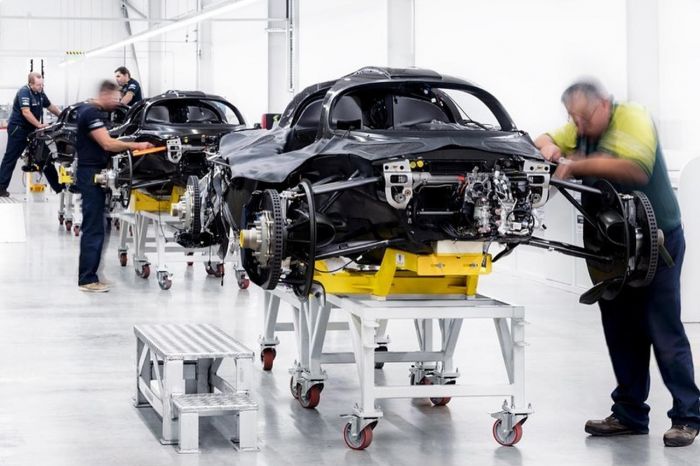 The Valkyrie is the most extreme hypercar ever produced by Aston Martin. It's quite literally a race car for the road. At its heart is a Cosworth-built 6.5-liter, naturally aspirated V12 and a Rimac-sourced KERS hybrid system that is good for 1176 hp.
The engine is mated to a 7-speed single-clutch automated manual transmission.
Aston Martin is also building 85 examples of the Valkyrie Spider. While the coupe gets gullwing doors, the open-top has butterfly doors.
Then, there's the Valkyrie AMR Pro, which is purely a track car. It is slightly longer than the standard version and features the most extreme aero package.