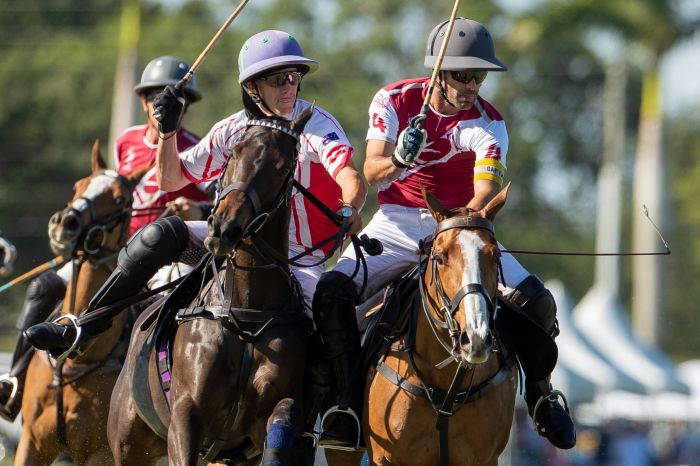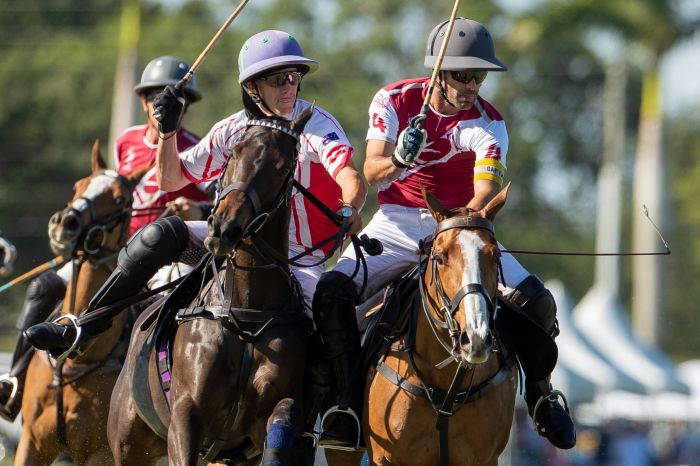 Agustina Fonda
Last Sunday, The United States Polo Association held its Gold Cup Championship at the National Polo Center in Wellington, Florida, the winter equestrian capital of the world.
To celebrate the monumental event at one of the country's most prestigious tournaments, they rolled out the red carpet for a decadent brunch for members and guests to enjoy stadium-side.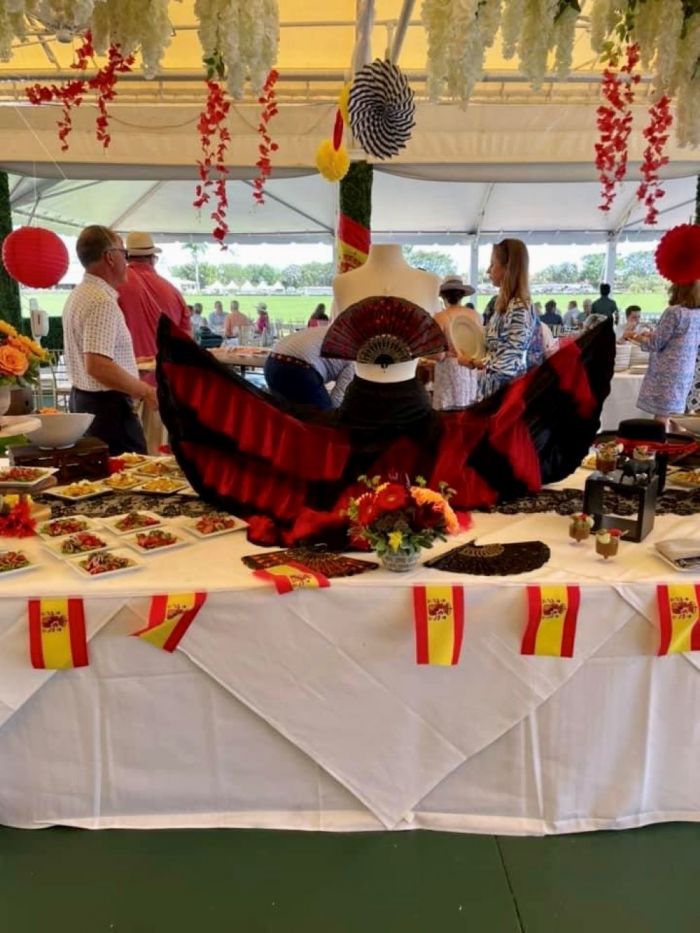 Kellie Speed
The all-you-can-eat, lavish buffet got underway at the members-only Mallet Grille under a covered tent.
From breakfast favorites like scrambled eggs, bacon and sausages to saffron orzo salad samplings, and a nice selection of main events, there was something for every palate.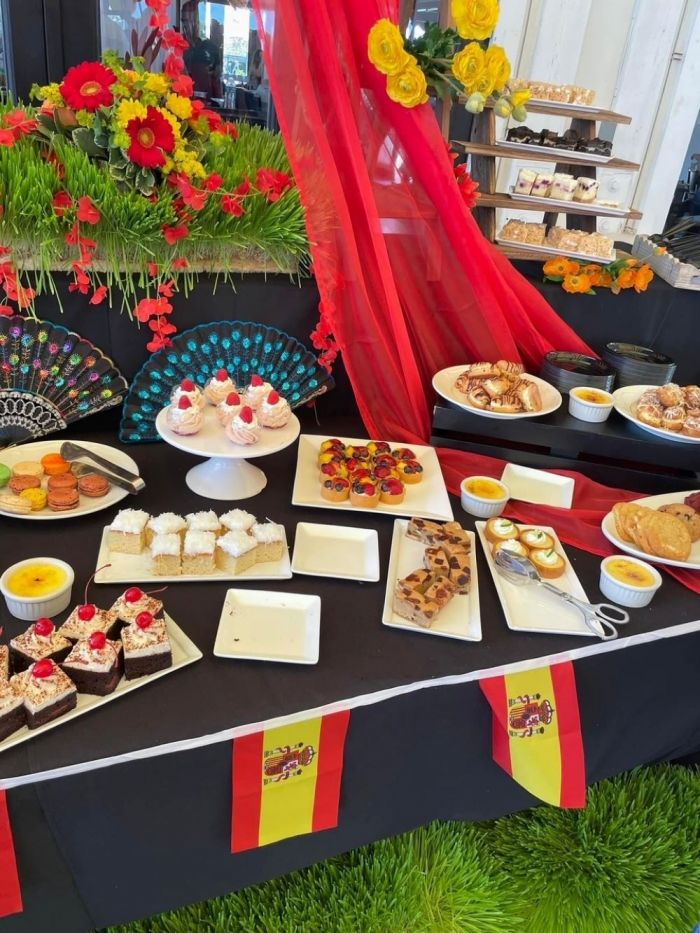 Kellie Speed
Attendees enjoyed everything from Spanish gazpacho and Rabo de Toro to a bountiful presentation of freshly made paella overflowing with fresh shrimp, clams and mussels. Chefs were also on hand catering to guests, carving up slices of fresh turkey topped with a flavor filled gravy.
The dessert station was filled with Italian favorites like chocolate chip cannolis and coconut macaroons. Crème brulee cups, French macarons, slices of carrot cake, fruit tarts topped with fresh berries, and individual mini key lime pies were some of our favorite standouts.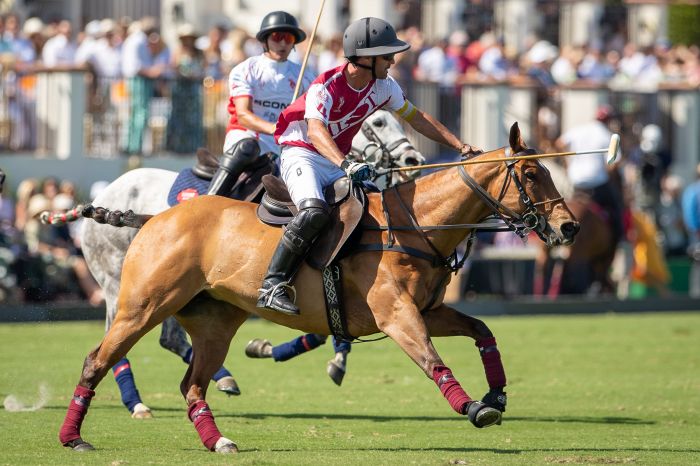 Agustina Fonda
After brunch, guests were invited to head up to the 7th Chukker Terrace, the best spot in the stadium to watch the polo match get underway.
The members-only VIP section offered reserved seating along the 50-yard line to watch the game. (Guests also had access to the 7th Chukker Membership Bar where attendees gathered before the divot stomp and trophy ceremony).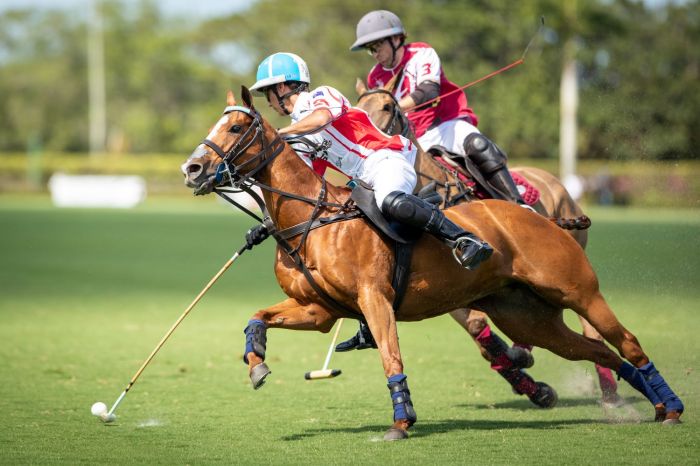 Agustina Fonda
The exciting Gold Cup Final paired up USPA Gold Cup victors Team Scone and 17-year-old superstar Poroto Cambiaso against Team Pilot and the legendary Facundo Pieres. 
While Pilot played a good game, it was Scone for an 8-6 win to claim the trophy and $50,000 in prize money. The win marked their first Gauntlet title since 2021.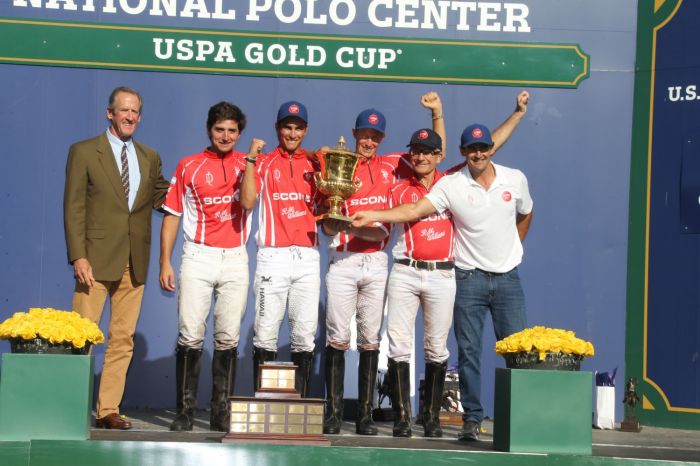 David Lominska
The event also raised money for two charities – Retired Racehorse Project and Polo for Life, which were selected by the teams. 
Founded in 1890, the United States Polo Association is the largest voluntary sports organization in North America for the sport of polo. With more than 200 member clubs and over 5,000 registered player members, the USPA oversees 50 national tournaments hosted by its member clubs.
If you weren't lucky enough to attend last weekend's Gold Cup Championship, be sure to catch the event on ESPN News airing this Sunday, April 2, at 10:30 p.m.