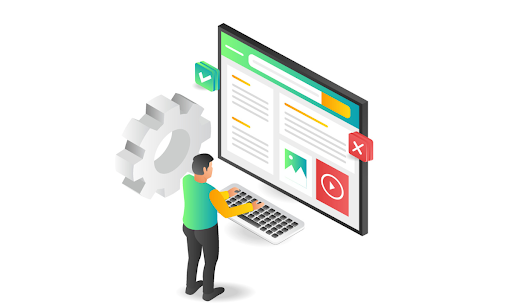 The internet has opened new opportunities for entrepreneurs. Not only can you reach a wider customer base with digital products, but you can also maximize your profits by eliminating physical space and storage costs. The world of digital products is continually expanding and evolving, and it is becoming more and more attractive to entrepreneurs who want to maximize their profit potential. In this article, we are going to discuss how to create and sell digital goods online.
What are Digital Products?
Digital products refer to products created and sold online. They are usually digital files such as books, software, videos, music, audio files, apps, etc. that are sold via the internet. Digital products are becoming increasingly popular among entrepreneurs because they are cheaper to produce, easier to promote, and provide a greater return on investment compared to physical products.
Benefits of Selling Digital Products:
There are many advantages to selling digital products compared to physical products, these include:
• Cost:
Digital products have much lower production costs compared to physical products. There is no need for printing or packaging, and you don't have to worry about stocking inventory or storing it.
• Reach:
Digital products can be sold to customers all around the world, eliminating geographical limitations.
• Speed:
It takes much less time to create and launch a digital product than it does to produce a physical product. You don't have to worry about manufacturing or shipping delays, so you can start selling quickly.
• Scalability:
Digital products allow you to sell large volumes without needing to manufacture more of the product.
How to Create Digital Products?
Creating digital products to sell is a more straightforward process than creating physical products, but there are still some important steps you have to take. Here are the steps to creating a digital product:
Step 1: Identify the Target Market:
The first step to creating a digital product is to identify the target market. You need to know who you are selling the product to, what their needs are, and why they would want your product. This will help you create a product that meets their needs and make it easier to market it.
Step 2: Choose the Digital Product Type:
The second step is to choose the type of digital product you want to create. Some common types of digital products are books, audio products, video courses, online courses, software, apps, etc. For each type of digital product, you need to decide whether you want to create it yourself or hire somebody to make it for you.
Step 3: Plan and Create the Digital Product:
The third step is to plan and create the digital product. Depending on the type of product you have chosen, you might need to create a script, storyboard, or plan out the content. If you are creating a video course, you'll need to record the content and edit it.
Step 4: Test the Digital Product:
The final step is to test the digital product before you launch it. You need to make sure that the product is working properly and that it meets the expectations of your target audience.
How to Market Digital Products?
Marketing digital products is a key part of the process of creating and selling them. Here are some tips for how to market digital products:
• Utilize Social Media:
Social media is a great tool for marketing digital products. You can create a business page and promote your products on platforms such as Facebook, Twitter, and Instagram.
• Leverage Email Marketing:
Email marketing is still one of the most effective ways to reach potential customers. You can send email newsletters, offer discounts, and provide updates about your products.
• Optimize Your Website:
Make sure that your website is optimized for search engines so that people can easily find it. Also, make sure that the design of your website is attractive and user-friendly so that customers will have a good experience.
Conclusion:
Selling digital goods online can be an incredibly rewarding experience. With the right know-how, you can create digital products that meet the needs of your target audience, generate a steady income, and maximize your profits.