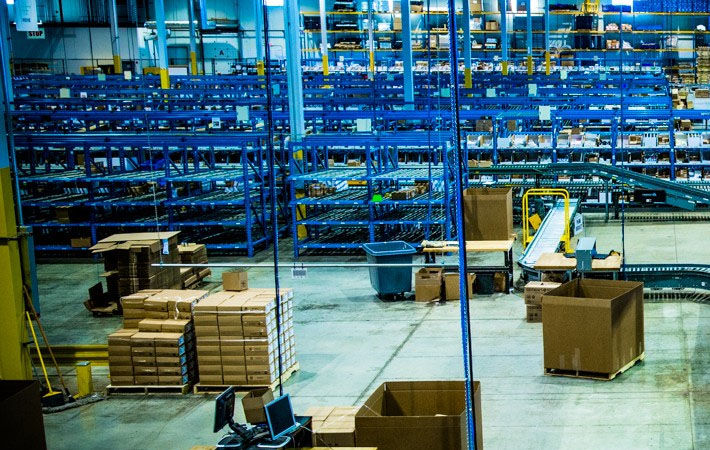 CMA CGM Group, a world leader in shipping and logistics, and Ingram Micro have signed a share and asset purchase agreement to acquire most of Ingram Micro's Commerce and Lifecycle Services activities (CLS), including Shipwire and the company's technology forward logistics businesses in North America, Europe, Latin America and Asia-Pacific.
The remaining portions of the existing CLS business will be retained by Ingram Micro. The enterprise value of the transaction is $3 billion. The Ingram Micro CLS business being acquired specialises in e-commerce contract logistics and omni-channel fulfilment. The transaction includes Shipwire, a cloud-based logistics technology platform, CMA CGM said in a press release.
This acquisition is part of the CMA CGM Group strategy to build and develop extensive transportation and logistics solutions in support of its customers' supply chains. The Group is accelerating investments to strengthen its shipping and logistics network, targeting solutions designed to increase supply chain resiliency and fluidity.
"The acquisition of Ingram Micro CLS is strategic for the CMA CGM Group. After completing its turnaround this year, our subsidiary CEVA Logistics will accelerate its development and join the world's Top 4 in contract logistics. Its position will be significantly strengthened in the US and European markets, enhancing its ability to seize the opportunities offered by the boom of e-commerce. Committed to providing leading end-to-end supply chain solutions, the CMA CGM Group will continue its development, relying on two solid pillars, shipping and logistics, with a world leadership position in both sectors." Rodolphe Saadé, chairman and CEO of the CMA CGM Group, said.
The CMA CGM Group intends to fund this acquisition from its own resources. The closing of this transaction is subject to customary conditions, including regulatory approvals by relevant authorities. The transaction is expected to close during the first half of 2022.
"CMA CGM Group is committed to investing in the technology, capabilities, and talent to rapidly become one of the world's largest players in the global ecommerce space. With a mission of enabling businesses to grow and communities to thrive, I am confident this is an excellent fit for our dynamic, innovative, and solutions oriented CLS team," Alain Monié, CEO of Ingram Micro, said.
Jacob Kotzubei, partner at Platinum Equity, and Matthew Louie, managing director at Platinum Equity, which acquired Ingram Micro in July, said "We have great respect for CMA CGM Group and believe CLS is an excellent fit with CEVA Logistics. This move allows Ingram Micro to focus on the growth and expansion of its core technology distribution and cloud services capabilities. We will continue to invest in growing those businesses organically and through prospective acquisitions."
Fibre2Fashion News Desk (RR)