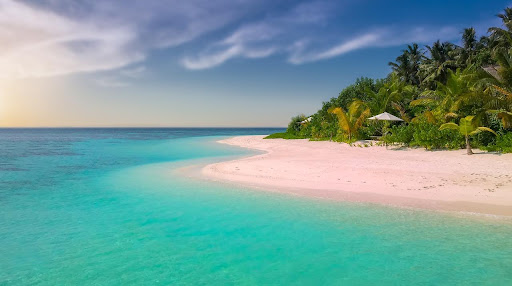 We all bet in different ways. Some of us like to play the Lottery here and there, others like to keep up with week-to-week bets on sports or casino games. Around 45% of people in the UK bet every month. A bet can be something we look forward to, and there's nothing wrong with a bit of responsible betting. A question we often here from regular bettors is whether they are able to bet while they're abroad on holiday. Today, we're going to look at how regulations affect the answer to this question. 
Let's get started. 
Betting on holiday. 
Unfortunately, the only simple answer to the question is that it depends on local regulations and the service and license of the bookmaker in question. You might think that you can simply bet back home using local internet, but this is unfortunately not the case. If you want to bet with a particular bookmaker, they will need to be licensed to operate in that country. Not to mention that local laws need to permit gambling in the first place. 
There are many kinds of market for gambling internationally. In the UK, we have a licensed market, meaning any operator with a valid license can operate in the country. If this law is the same in the country you are travelling to, find out of they are licensed to operate in that country. If they are, you should be able to bet there without any problems. 
Another kind of market is the regulated market. This means that operators do not need to have a license, but that there are still laws governing how gambling operates. Be sure to do some research to ensure the betting you plan to do complies with these local laws. You don't want a complex foreign legal battle. 
In unregulated markets, you can bet without any fear of legal repercussions, generally speaking. However, your protections may be lessened if any dispute arises with the operator. 
Getting around local laws 
There are a few potential methods you can use to circumvent local laws—but how sensible are they? One of the most common is use of a VPN to get access to a server closer to home. For a lot of reasons, though, this is not a good idea. You would still be breaking the law if you did so in a country where betting was not legal, and if the operator found out they could simply ban your account. 
My best advice would be that if you are travelling to a country where betting is illegal, then you should forget any notions of trying to get around local laws to bet while on holiday. It is not going to be worth it, as you may face site bans at best and legal action at worst. 
Bookmakers have sophisticated technology to detect the use of VPNs, as it is not worth the business for them to risk international entanglements with local laws. 
Verdict 
So, ultimately, whether or not you can bet while on holiday depends on where you are. More and more bookmakers are licensed internationally, and operate in many countries, especially across Europe. So, it is entirely possible that you'll be able to bet while on holiday. 
However, if there are laws prohibiting betting, or indeed if you are betting in an entirely unregulated market, it is in your best interest to put the betting down while you're away. No bet is worth potentially incriminating yourself over, especially in a complex foreign case. It will be waiting for you when you get back—just enjoy your holiday!