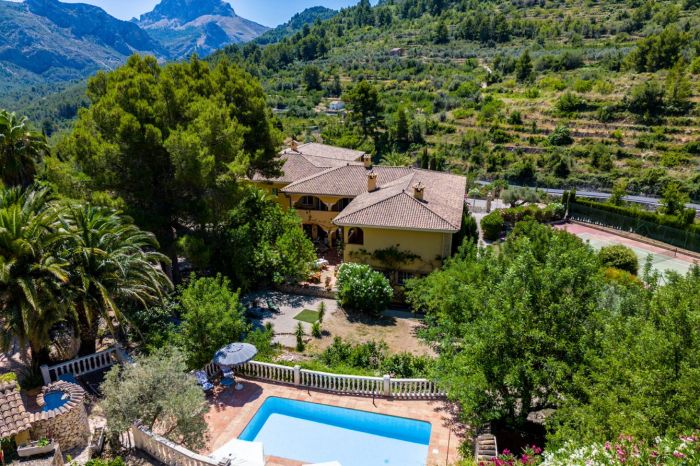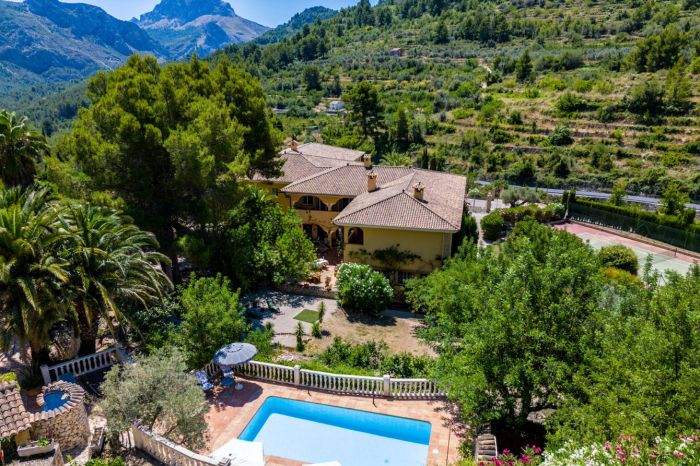 The pretty village of Tarbena that is found in the majestic mountains of the Alicante province in the Costa Blanca North is what Spanish countryside dreams are made of a tranquil oasis amidst dramatic mountain scenery in an area of rural paradise in one of Spain´s most picturesque Regions yet only a short distance to the Mediterranean sea and stunning beaches. Breath-taking natural wonders, awe-inspiring scenery, an embrace of the moment and a strong sense of gratitude for the wonder of life – this is a truly special country retreat with historical features in an idyllic setting enhanced by a surrounding oasis of abundant, some of them ancient – almond, olive, medlar, lemon and orange trees. All of this when combined with harmonious design elements creates a wonderful outdoor space that comes close to Paradise on Earth.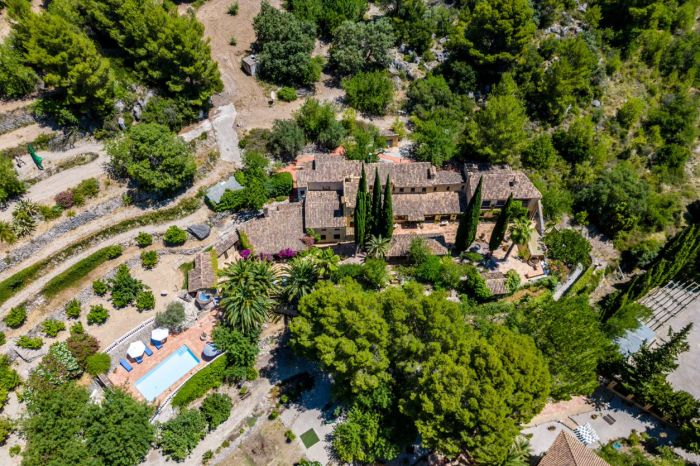 Currently operating as a boutique hotel that has discreetly welcomed many a celebrity, this 60,000m2 property (the estate is a sprawling 140,000m2) is for sale and quite the sight to behold. This could be an ideal venture for the business-minded investor with a penchant for the hospitality industry, a potential luxury retreat for individuals and family seeking an exclusive getaway since it comes with two helipads, or it could very well be turned into an inviting home for the family that loves to spend their summers in Europe while taking in the glorious Mediterranean sunshine of Spain.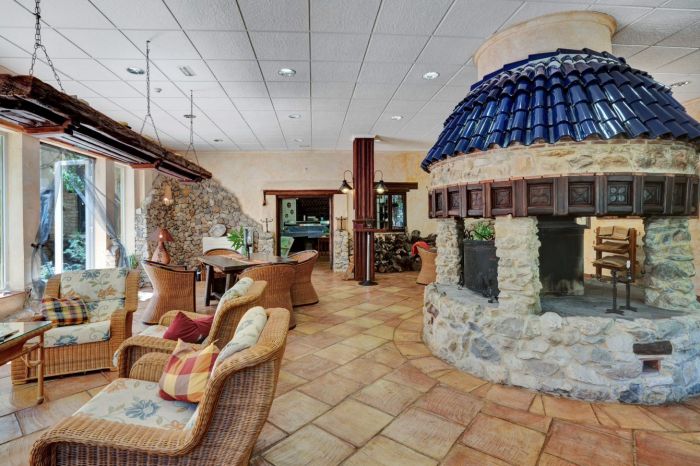 The main hotel, or guest house, consists of eight bedrooms, all of which are fully equipped ensuite rooms. There is also a bar, a salon, a sauna, and guest toilets (seven). The main house consists of four ensuite bedrooms, open plan living- and dining-room areas with an open fireplace, a Spanish-style kitchen (equipped with a pizza oven) and additional bathrooms and guest toilet facilities. There is also a sherry bar and a library.  
In addition, there is a massage room, a meditation room and a music room set with a cabaret stage. There is also a wine cellar, an indoor pool (heated), an outdoor pool and a delightful Alfresco outside area with BBQ grills for memorable evenings under the stars.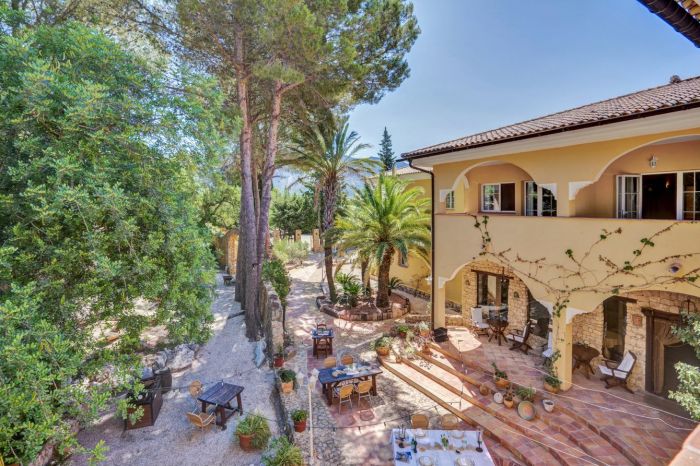 The property is as beautiful as it is both extensive and comprehensive. Expressing its classic Mediterranean personality are the sunshine-yellow exterior walls that make for picture-perfect visuals against the rich green nature scenery that surrounds the property. The use of cobble-stone walls and pavements creates a connection to days of old, keeping the history and cultural essence of the region alive as you move through the grounds.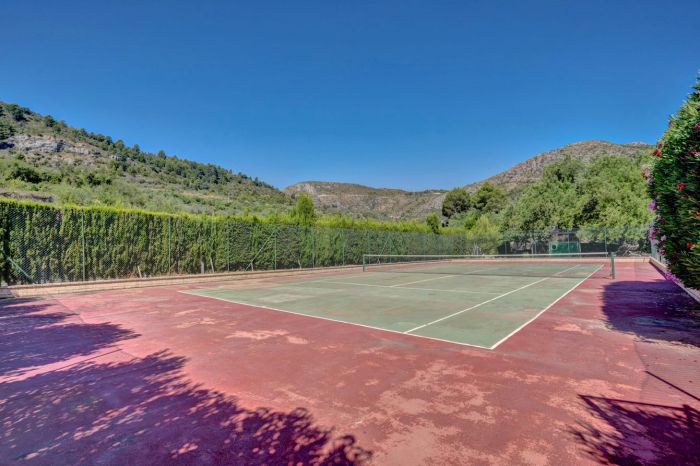 Fine & Country Costa Blanca North is the sole exclusive agency behind this magnificent luxury estate. With a rich and successful history and boasting a global footprint, it is no wonder this highly regarded agency was called upon to exert their expertise and ensure a smooth selling process of this one-of-a-kind property and investment opportunity. The Fine & Country global network has over 300 offices worldwide, with its Corporate Head Office situated on Park Lane, Mayfair, London, arguably one of the most prestigious locations in Europe.  The Park Lane office not only serves the lucrative London market but also provides a vital hub for the agency's international market. 
For more information about this exclusive property investment opportunity, visit https://www.fineandcountry.es/en/property-sale/13-bedroom-hotel-for-sale-in-tarbena/2607246