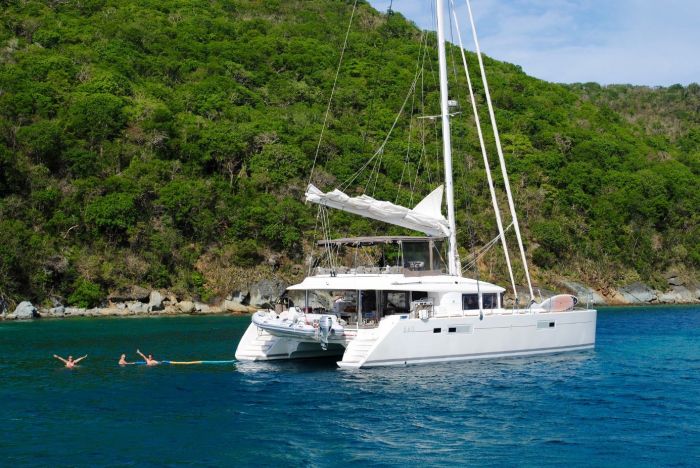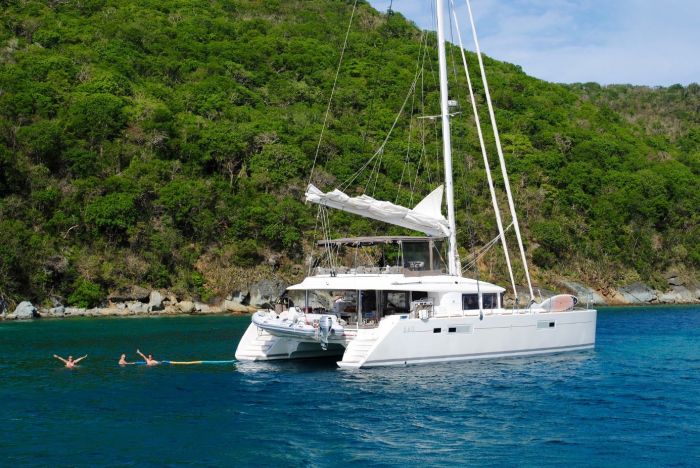 SamBoat
Everybody has dreamed, at least once in a lifetime, to spend a whole summer holidays' period sailing the seas on board of a ship.
Even the most inexperienced and fearful ones would dare to challenge themselves, as long as it means collecting an experience of inestimable value. And this is exactly what a trip on a boat promises to be.
The best way to realize this dream is to ask for a catamaran rental, or another kind of boat that allows you to surf the waves in total relax.
A very easy way to rent a boat
What many people ignore is that renting a boat – with or without a crew, depending on how much a client is willing to spend, as well as his/her awareness of the secrets of sailing and the so-called "laws of the sea" – and shove off to any destination is much easier than you think.
All it takes is to find a reliable online platform that allows you to rent a boat in all the most prestigious sea locations of the world, and make your booking directly from your device.
This way, once you get to the place you want to depart from, you just have to reach the boat that you "reserved" in advance, without losing any time to search for one on location.
Catamaran, yacht or caicco: choose the boat that most fits you
Of course, not all boats are the same: they have different measurements, different characteristics, different technical specifications, different equipment and even different options from one boat to another. 
And finally, they offer different performances. Choosing the right boat is therefore crucial to make the most of your trip on calm or rough waters.
Below is a short guide to help you choose the most appropriate boat for your needs and desired travel style:
Catamaran. Provided that there are several models of catamaran, basically when we talk about this kind of ship we refer to all those ones that are built with more than a hull (typically two), in order to ensure more stability and a smoother sailing. The difference between a catamaran and a monohull boat lies predominantly in the kind of experience that this boat provides: it is perfect for those who are looking for a calm, placid style of sailing, or for those people who usually suffer from seasickness. Ultimately, it is generally considered the safest ship currently available on the market.

Yacht. If the catamarans' category is huge and extremely heterogeneous, when we talk about yachts the plot thickens even more than that. Actually, a yacht is not a real category of boats: this term refers generally to a wider family of luxury sailboats, with lots of amenities and an overall (allegedly) "fine taste" in all the interior design and furnishing details. It's the perfect solution for all those who are able to invest a conspicuous amount of money in a "simple" holiday and want to enjoy a trip surrounded by every kind of comforts. And yes, the probably aim to be noticed and admired.

Caicco. This boat of Turkish origin is designed to combine the ancient taste of a 19th Century's sailboat with the amenities of contemporary sailing. Among the most popular boats, this is the stylish one, conceived and designed to evoke a different era and provide a full immersion into a sort of re-enactment of the first cruises' romanticism. Its level of elegance is so high that it is generally considered like an actual floating hotel.
So, will you choose the catamaran? The Yacht or the Caicco? Feel free to give us your answer in comments and to check out our other blog posts on boat trips around the world.