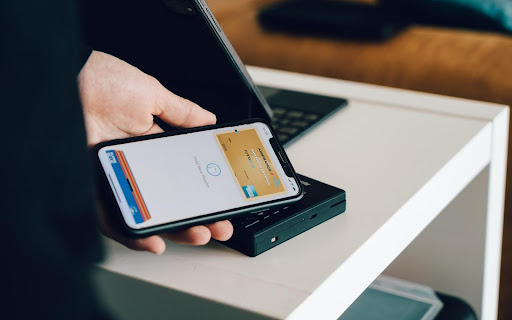 The mobile payment business is growing in popularity. People are crazy with their mobile wallets. They go on a smartphone (no more big physical wallets), give better security (than displaying a credit card in public), and let us pay for everything (and do so much more) right from our home couch.

According to data, the industry will expand rapidly in the coming years. Mobile payments were used by over 950 million people in 2019. Smartphone payment transaction users are expected to reach 1.31 billion by 2023. You've found a one-of-a-kind chance and want to establish a digital wallet, then you've come to the perfect place.

Or, if you've ever wondered how to develop a mobile wallet app, this comprehensive article will explain all you need to know.

Services And Process Involved in Mobile Wallet App Development
Wallet development for mobile devices is a multi-step procedure. Typically, development is separated into two stages: discovery and development.
Discovery phase
The discovery phase is an essential element of the app development process. Businesses recognize their business needs, link them with technical requirements, and align them with technologies accessible on the market throughout this process. Before you start making your wallet app that has the possibility of succeeding, you can't skip the discovery step.

Development phase
Coding takes place throughout the development stage. Your application's codebase is created by developers, who connect it with third-party services and add specific features.
Traditionally, the development stages used to make a wallet app are split into many levels:

Coding with White Label wallet solution from Holywally

QA & Testing

Deployment

Ongoing development & Support
At this point in the development process, you'll be working on new app iterations, adding new features, and adding platform compatibility.
Steps to Creating a Wallet App That Costs Less
Having learned how to make a digital wallet from a technical standpoint, it's time to see how the entire process works. Continue reading to discover step-by-step how to structure your wallet app development.

Market Research

Market research and competitor analysis are generally the first steps in app development. Throughout this stage, you must select which industry you will design an app, who your target audience will be, and who your competitors will be.
Market research will assist you in conceptualizing your application and determining how to differentiate it from the competitors. Using this data, you may begin planning the app's future by finalizing the concept for your wallet application. In other words, you must decide on your USP (Unique Selling Proposition) and how to differentiate your software from its competition.

Pick App Development Company
If you lack the appropriate technical skills, you will need to select a development solution for designing your wallet. The following are tips on how to choose a firm that will serve as a trustworthy technical partner:

Begin your search on Clutch, ITFirms, Manifest, and others.

Examine portfolios and consumer feedback.

Interview potential developers.

Inquire about relevant experience and projects that are comparable to yours.
Ultimately, you want to develop digital payment apps using white label wallet solutions from Holywally to cut down on expenses and irrelevant costs.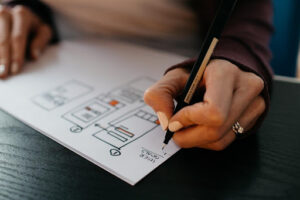 Custom UX/UI Design
The UI is what gives a mobile page its initial impression. What people see when they launch a new app determines whether or not they will use it. As a result, you must approach this aspect of any development with a keen eye for detail. The user interface must have a lot of features, be easy to use, and look good.

Software Development 
The programming process starts at this point. Your UX wireframes and UI mockups are turned into a functional application by developers, who add essential features and modifications. It's important to remember that mobile wallet apps should be built with security and scalability in mind.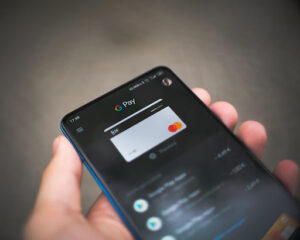 Launch And Promote
After releasing the app to the market it's time to consider app advertising. Marketing plan development begins long before the app is made available to consumers in most situations.
SMM, content marketing, sponsored advertisements, and other aspects of a complete marketing plan are now included. The development process does not come to a halt at any point throughout the preceding stage. If you're making an app with a long-term goal in mind, you'll need to keep working on it. You could wish to add some functionality, improve current features, and prepare for future upgrades when you receive the initial user feedback. The app development process is underway.

Conclusion

The creation of a mobile wallet application is not a straightforward task. It comprises several phases and stages that lead you from an app concept to the first operational version. According to current market conditions, mobile payments are expected to rise across all industries. But keep in mind that the back end of e-wallet software development is crucial. This entails creating APIs, a high-throughput database, core logic, and a slew of other behind-the-scenes components that a mobile wallet requires to function. Today is the perfect moment to put your company concept into action so that you may reap the advantages tomorrow.