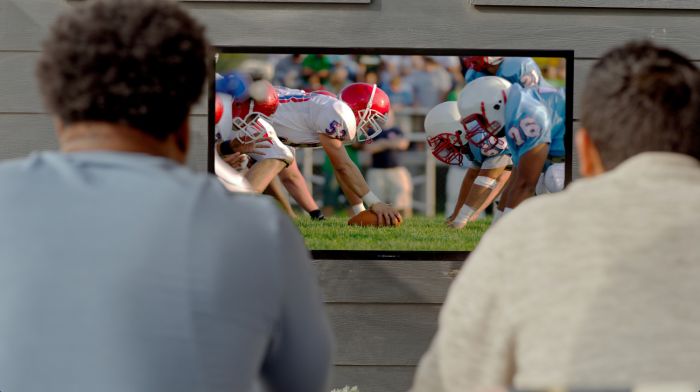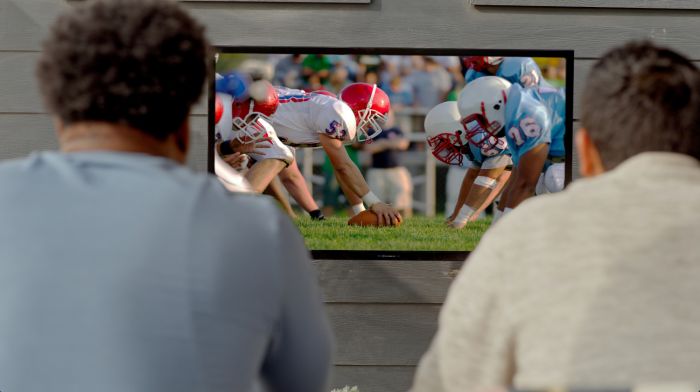 (credit: SunBriteTV)
Designed for full-shade outdoor areas, the Veranda 3 Series is the first smart TV from SunBriteTV. The time-tested leader in outdoor televisions launched its new series in May of 2022. The Veranda 3 Series is currently available in two sizes: the 55" ($2,898.95) and 65" ($3,648.95), and will soon become available in 75".
The Veranda 3 is designed for the outdoor environment and provides a sleek design with a vibrant, high brightness display, built-in Wi-Fi and Bluetooth. Featuring a weather-protected Google Chromecast connection and Google Assistant with seamless voice control, viewers can access their favorite entertainment wirelessly and effortlessly search for their favorite show or movie.
The Veranda 3 couples an industrial-grade powder-coated aluminum with IMAX Enhanced technology with Dolby Vision HDR picture and Dolby Atmos® sound to deliver the ultimate outdoor entertainment experience all year long.
For more information about the Veranda 3 Series from SunBriteTV, please visit: https://www.sunbritetv.com/categories/products/televisions/veranda-outdoor-tvs.html