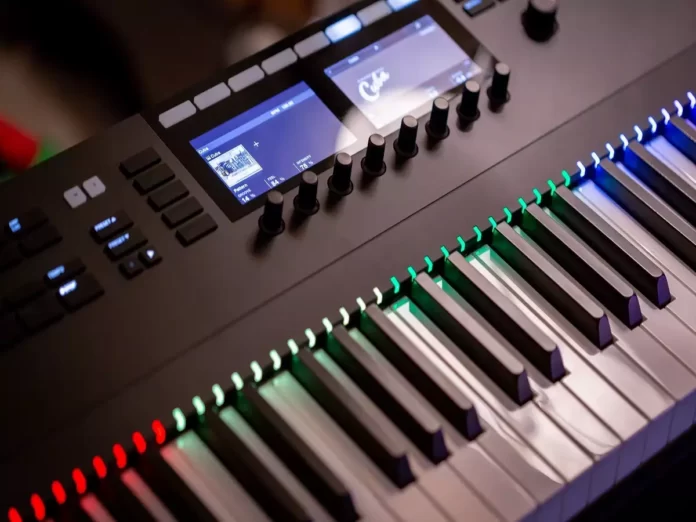 Both the clavichord and harpsichord first made their appearance in society around the 14th century. When the 18th century came, the earliest forms of the piano that you all know now debuted. 
During that time, people called the keyboard instrument the piano-forte. It has then evolved into different types and styles, especially in the 20th century. Today, a keyboard is one variation of the musical instrument, and here are some need-to-knows to get you introduced to it:
The Types of Keyboards
Unlike digital or electric pianos, keyboards don't try to imitate the sound of a traditional acoustic one. Instead, these instruments are preferred by live performers and musicians as they can produce unique and customisable sounds.
This instrument is best suited for music professionals. It provides automatic backtrack layering, making performing live and impromptu song composing easier.
You have to select your desired tempo, type of audio, and rhythmic score, and the keyboard automatically fills in the background music. 
Furthermore, the backing track it provides would match the style of your input, so you can concentrate on filling in the lyrics and completing the song or performance. 
Music producers and beginners alike widely use these electronic keyboards nowadays. Moreover, the instrument is portable and perfect for students and touring professionals. It allows them to produce, copy, and customise various sounds anywhere. 
Synthesisers have pre-set tunes and basic waveforms that you can combine and remix to generate various sound effects and mimic other music instruments. They also allow you to add filters and quickly enhance the audio to your liking.  
Furthermore, this specific instrument has inherent output capabilities that allow it to connect to amplifiers and recording equipment. Thus, it can act as a digital source and makes playing with other musicians possible and convenient. 
MIDI (Musical Instrument Digital Interface) is both a soft- and hardware that enables computer connection and communication to and from various electronic musical instruments. 
In other words, you would need a MIDI-capable keyboard, cables, and plugs to transmit the data to other devices. Once interpreted by the electronics or computer, it can now control and trigger sound parameters such as volume. 
This instrument is therefore ideal for computer-based music creation and production. After all, your computer translates and produces the sound according to your keypresses and control elements. 
Keyboards are generally lightweight and, thus, also relatively affordable than other options. Moreover, some of them are portable, which might benefit your line of work.
Furthermore, most keyboards aren't manufactured and installed with weighted keys. Thus, professional music producers and individuals with established piano experience can utilise them best. 
Moreover, keyboards also come in various numbers of keys. 
The ones with 32, 61, and 66 keys are suitable for kids and beginners learning to play the piano. Meanwhile, intermediate-level musicians can also use 61 to 72-keyed instruments.
Finally, a 78 to a full 88 keyboard has high-end features and is ideal for capable professionals. Although its portability will be affected, the transition to an acoustic piano or classical music will be more convenient if that is the eventual aim. 
Conclusion
Keyboards allow sound customisation and complete music production control. Its evolution into a modern, digital instrument is a feat of success from a long and rich history of origin.